---
Festival Basics
Run by the non-profit filmmakers collaborative, FILMCO, the trinidad+tobago film festival (ttff) celebrates films from and about the Caribbean and its diaspora, as well as world cinema, through an annual festival and year-round screenings. In addition, the ttff seeks to facilitate the growth of Caribbean cinema by offering a wide-ranging industry programme and networking opportunities.
---
Industry Events Venues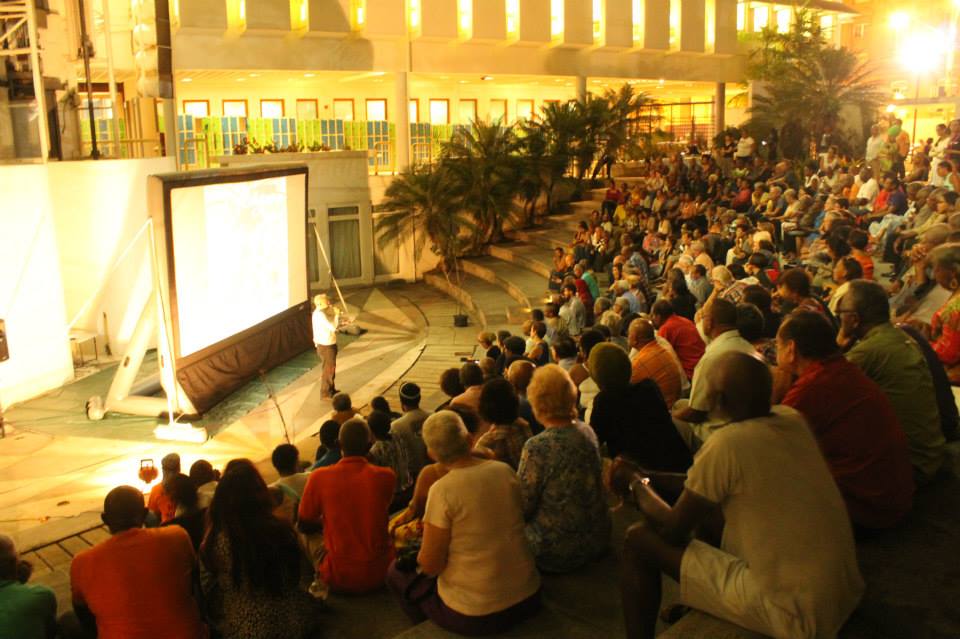 This year, for the first time, we are partnering with NALIS (National Library and Information System Authority) as our primary venue for all industry events and several special events including the Banyan Retrospective (screenings and exhibition), Cinema Under the Stars screenings, the FILMCO mixer, the filmmakers' lounge, etc. Located in the heart of Port of Spain, NALIS has world class facilities, friendly and accommodating staff and an openness to collaboration and experimentation for which we are truly excited!
(NALIS) is the body corporate responsible for the administration, development and coordination of library and information services in Trinidad and Tobago. This Government entity, with some 750 dedicated staff, administers services via its flagship Heritage Library with responsibility for preserving and promoting all that is Trinidad and Tobago; 27 Public/Community Libraries; 133 School Library Media Centres; four Institutional Libraries; 48 Special Libraries and mobile library fleet. Through the provision of traditional and non-traditional targeted services as well as customer centric programmes and events, NALIS significantly impacts Trinidad and Tobago's educational, literary, digital literacy, social, business and cultural landscape.
---
Film Screenings
We are delighted to be returning to MovieTowne, Port of Spain for in-person screenings—our first since 2019! As has been the case in the past, festival films will be screened across two screens from 22–28 September. Continuing with our new tradition, all of the award-winning films will be screened again at MovieTowne, Port of Spain on 28 September.
The films of the Banyan Retrospective, which is supported by The National Gas Company of Trinidad and Tobago (NGC), will be screened for free over four nights at the NALIS AV room.
Our Shell sponsored outdoor screenings, Cinema Under the Stars will also be returning for ttff/22, with two nights of free screenings in the NALIS Amphitheatre.
With the support of Republic Bank Ltd. and the Ministry of Education, we have programmed a series of free, lunchtime screenings at NALIS AV room specifically for secondary school students.
New Media screenings will be free to the public and will take place on one night at a specially-designed venue in Woodbrook.
While the majority of our events and screenings will take place in person, we have scheduled a day of online screenings of Trinidad and Tobago films. These online screenings will only be available on 24 September, and for 24 hours from the time you start watching. You can start watching the film at any time (at your convenience) on the 24th. All online films will be available through our website, ttfilmfestival.com.
---
Tickets
Tickets for online screenings are available at ttfilmfestival.com, and can be paid for online via bank transfer, Paypal or credit card, or in person at our Jerningham Avenue office with cash, LINX or credit card. Tickets for MovieTowne screenings are available at the MovieTowne Port of Spain box office. Tickets for the opening night are available online at ttfilmfestival.com or from our office, and can be paid for online via bank transfer, Paypal or credit card, or in person at our Jerningham Avenue office with cash, LINX or credit card.
Ticket Prices:
Tickets for the opening night event cost TT$200
Tickets for screenings at MovieTowne cost TT$50
Tickets for online screenings cost TT$35 or US$5
---
In Person Screenings
MovieTowne Port of Spain; NALIS Amphitheatre; NALIS AV Room.
Online Screenings
---
Venues
NALIS
Corner of Hart and Abercromby Streets
Port of Spain
new media screenings
65 Carlos Street
Woodbrook
Calabash Garden
48 Tragarete Road
Newtown
Festival Office
22 Jerningham Ave
Belmont
Port of Spain
tel: (+)1.868.323.3228
(+)1.868.227.8458
web: ttfilmfestival.com
find us on social media: @ttfilmfestival
MovieTowne
Invader's Bay
Mucurapo
The Dalai Llama
Lower Commons
One Woodbrook Place
Woodbrook
Veni Noche
67 A Ariapita Avenue
Woodbrook
---
Merchandise
Film festival merchandise is available at NALIS on the corner of Abercromby and Hart Streets in Port of Spain, at MovieTowne Port of Spain, online at ttfilmfestival.com and @ttfilmfestival on Facebook.
Don't forget, you can find us at ttfilmfestival.com and @ttfilmfestival online and on our socials. We're always here to answer your questions!
---
Groceries
---
Restaurants
$
Street Food & Late Night Meal Options:
The Queen's Park Savannah: snowcones, fresh coconut water & jelly, pholourie, soup, BBQ, ice cream
Ariapita Avenue: gyros, doubles, burgers
North Coast: bake & shark, fruit chow, fresh coconut water & jelly
---
Attractions / Sites to Visit
Nature, in & around PoS, museums & art galleries, gardens & parks, historical sites, cultural hubs.
---
Malls
Long Circular Mall—Includes a pharmacy, bank and grocery.
Shoppes of Maraval—Mostly restaurants and some retail shopping.
Ellerslie Plaza—Pharmacy, health store, grocery, retail shopping.
---
Apps to Download
Airline
Travel Guide
Transportation / Taxi Services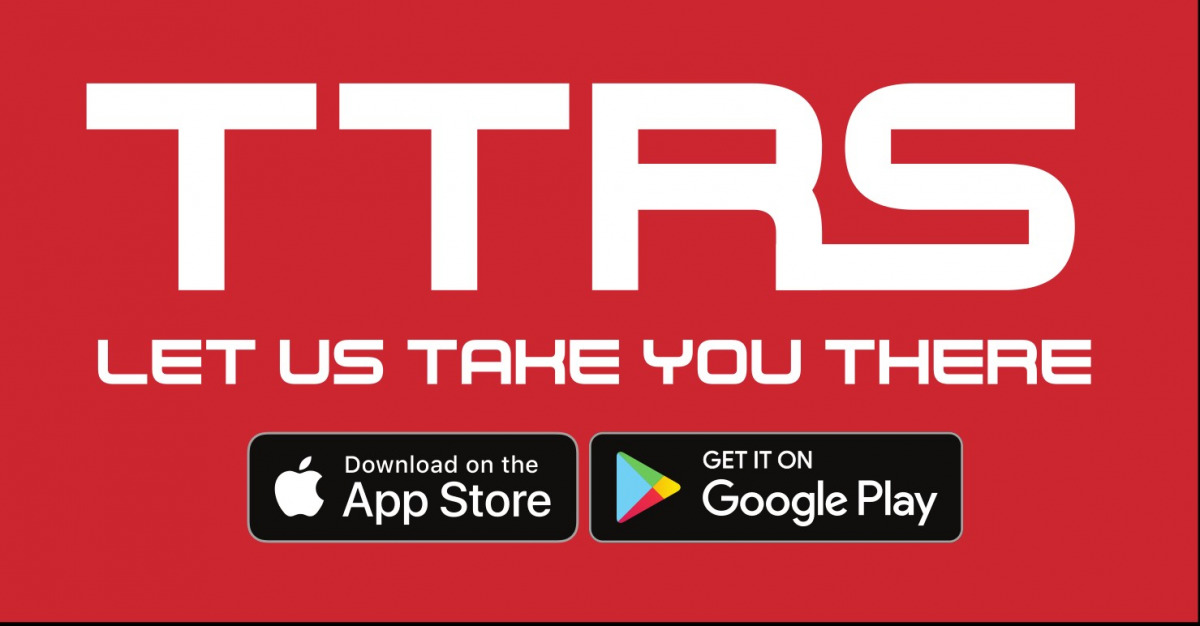 Safety
Food Delivery (Food delivery stops at 10 pm)
Entertainment / Leisure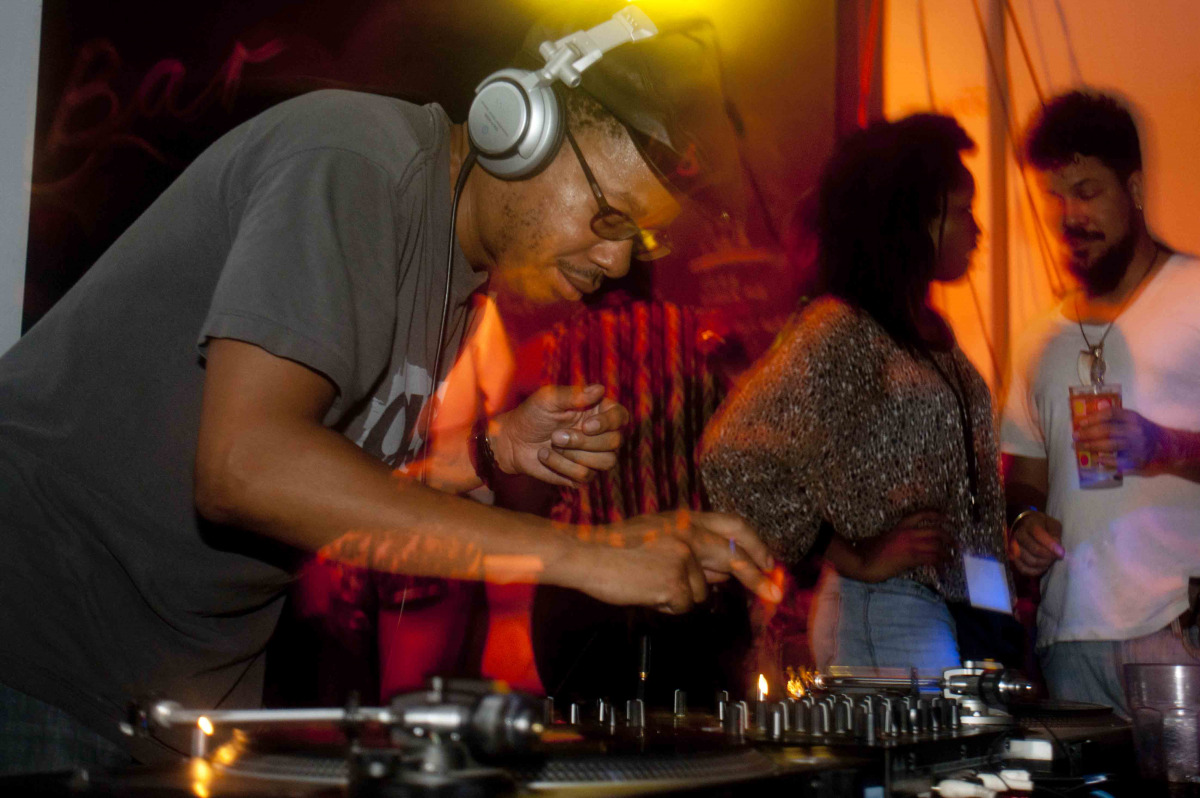 ---
General Travel Entry Requirements for Trinidad+Tobago
Passport should be valid for at least 6 months from the date of arrival.
A visa is not necessary for visitors (90-day stay period).
A TTravel Pass is no longer necessary to enter the country effective as of June 1st, 2022.
Presenting a negative COVID-19 PCR or Lab Acquired Antigen Test is no longer necessary effective as of July 1st, 2022.
While the condition of the coronavirus has globally improved since the year 2020, it is still advised in 2022 to wash one's hands and/or wear hand sanitiser as often as possible. Additionally, face masks are no longer publicly mandatory as of July 17th, 2022, however, they may still be required at the following locations:
Retail settings like supermarkets, groceries and malls
Public transportation and transportation hubs
Ports of entry
Mass gatherings
Pharmacies
Schools and educational establishments
Workplaces
Places of worship
Beauty salon/barbershop
Spa (when possible)
Cinemas and theatres
Certain items are prohibited or in some cases restricted unless the proper import permits are obtained. Examples are firearms, honey, toy guns that resemble real firearms, pornographic literature and other articles of pornographic nature. These items are subject to seizure, The importation of arms and/or ammunition without a Permit to Import. Currency amounting to $20,000.00 TT currency or $5,000.00 U.S. currency must (not equivalent counts) is declared on a currency declaration form.
Do not bring any item into Trinidad & Tobago that has a camouflage pattern.
Do not bring in arms or ammunition; not even a bullet that has been modified to be a piece of jewelry or ornament or a toy gun that resembles a real firearm.
Officers of the Plant Quarantine Division of the Ministry of Agriculture, work closely with Customs and Excise Officers in the Baggage Room. All items of plant materials, fruits, vegetables, meat products including prohibited as well as seizures – items e.g. honey, are referred to them for approval to import or export.
Passengers who are 17 years and over are entitled to the following:
1.5 litres of spirit or wine.
Tobacco, not exceeding 250 grams; or
Cigarettes, not exceeding 200 in number; or
Cigars, not exceeding 50 in number.
---
Transportation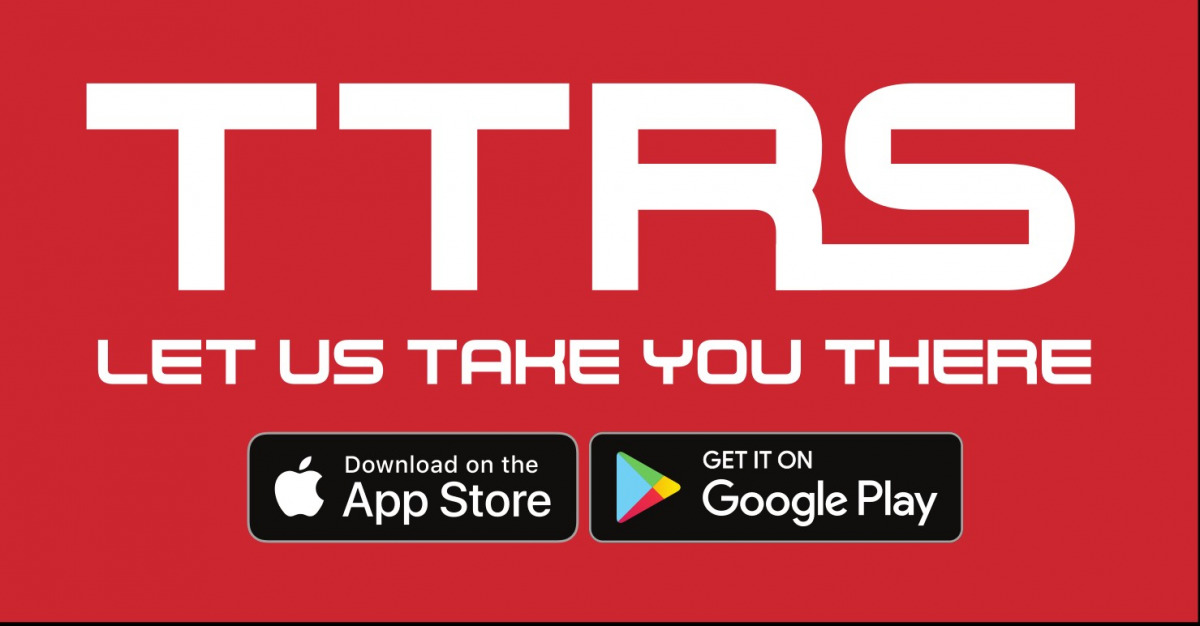 TTRS (Trinidad and Tobago Ride Share *)
The preferred transportation partner for ttff/22
* All rides to and from Festival venues receive a 25% discount.
Use discount code TTFF2022 to book your ride through
the TTRS app.
Trinidad's public transportation system is efficient and easy to master. The system primarily relies on taxis, maxi taxis (mini buses) and buses, with maxi taxis and buses operating on longer routes. Generally, taxis cost TT$4 for shorter distances while travellers can personally hire taxis for longer distances at a higher price. To take the maxi taxi costs a minimum of TT$5. Additionally, they operate within specific areas and are identified by a large colour-coded stripe or band (as specified below). Buzzers are also located near each seat to signal that you've reached your stop. For buses, they can be taken at City Gate / PTSC (Public Transport Service Corporation) at South Quay, Port of Spain and the fare ranges from TT$50 to TT$150.
Belmont (Charlotte Street)
Diego Martin / Petit Valley (Abercromby Street – south of Independence Square)
Maraval (corner of Duke and Charlotte Streets)
Maracas / Blanchisseuse (Charlotte & Park Streets)
Port of Spain General Hospital (corner of Charlotte Street and South Quay)
San Juan / Barataria (Charlotte Street (south of Independence Square)
St Ann's / St James (Hart Street (off Frederick Street, south of Woodford Square)
Wrightson Road / Long Circular Road (Charlotte Street (south of Independence Square)
Port of Spain (POS)
colour: yellow stripes
route: operates from/around Port of Spain westward to the Valley
Eastern Trinidad
colour: red stripes
route: runs from POS to Sandre Grande
South Trinidad
colour: green stripes
route: runs from POS to San Fernando including Chaguanas, Couva, Gasparillo
Princes Town – La Romaine
colour: black stripes
route: operates from San Fernando to Princes Town
South-Western Trinidad
colour: brown stripes
route: operates from San Fernando into Southwest (Erin, Penal, Point Fortin, Siparia)
To the North Coast – City Gate (PTSC) (Location – South Quay, Port of Spain)
How to get around: roughguides.com/trinidad-tobago/getting-around
---
SIM Card / Phone Dealerships
All phone numbers in Trinidad and Tobago begin with +1(868)
All authorised BMobile dealerships.
A prepaid sim card, once available, can be purchased at the BMobile outlet at the Piarco Airport for approximately TT$45. Daily($25TTD) and Weekly($99TTD) Plans available.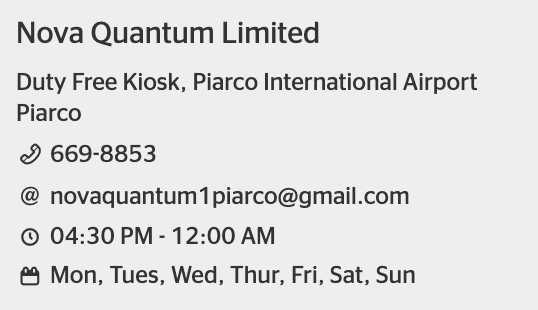 All authorised Digicel dealerships
A prepaid sim card, once available, can be purchased at the Digicel outlet at the Piarco Airport for approximately TT$70. Daily($25TTD) and Weekly($99TTD) Plans available.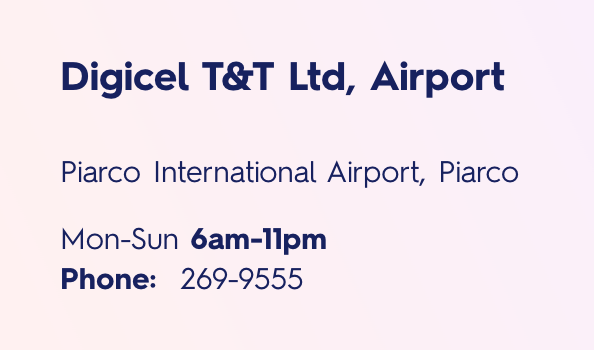 ---
Foreign Currency Exchange Sites
---
What NOT to do When Navigating
DON'T:
Get into cars labelled 'P' on the licence plate. All official taxis have registration 'H' on the licence plate
Walk the streets too late at night, especially when alone
Wear camouflage print (it's illegal for civilians to wear camouflage, so you could get stopped by the police)
---
In Case of an Emergency
Hospitals (Open 24/7)
Public

Private *

Port of Spain General Hospital,
Upper Charlotte Street,
Port of Spain.
(868) 623-2951

St Clair Medical Centre,
18 Elizabeth Street,
Port of Spain.
(868) 628-1451

St. James Medical Complex,
112 Western Main Rd,
Port of Spain.
(868) 622-4171
Accident & Emergency Ext. 6030

Westshore Medical Private Hospital,
239 Western Main Rd,
Port of Spain.
(868) 285-5019
* You will have to pay for a Covid-19 test before seeing a doctor.
Health Centres
Woodbrook Health Facility,
105 Tragarete Rd,
Port of Spain.
(868) 622-2045
Mon–Fri 8:00 am–8:00 pm
St. James District Health Facility,
St. James Medical Complex,
112 Western Main Rd,
Port of Spain.
(868) 622-1142
Mon–Fri 4:00 pm–9:00 am
Local Emergency Numbers (Toll-Free)
Emergency: 911
Police: 999
Fire: 990
Ambulance: 811
Crime Stoppers: 800-TIPS
Anti Crime Hotline: 555
ODPM (Office of Disaster Preparedness & Management): 800-ODPM