Fri 24 Sept, ​​3.00–4.00 p.m. (est)
location: Facebook Live, YouTube Live, ttfilmfestival.com
tickets: free
moderators: Marsha Pearce + Atillah Springer

Visual artist, filmmaker and curator, Zak Ové has built a career around a visual iconography that is both recognisably Caribbean and seems at home in a variety of international spaces. Elder son of filmmaker Horace Ové, Zak is also actively involved in documenting and preserving his father's legacy. In this ttff talk, art writer and educator, Marsha Pearce, and cultural activist, Atillah Springer will delve into Ové's creative practice as well as his role in preserving his father's substantial legacy.
---
Zak Ové is a British/Caribbean artist with a multidisciplinary practice across sculpture, film and photography. His work is informed, in part, by the history and lore carried through the African diaspora to the Caribbean, Britain and beyond, with particular focus on traditions of masking and masquerade as tools of self emancipation. Ové's solo presentation "The Invisible Man and The Masque of Blackness" – 40 sculptures exhibited alongside works by Rodin – was on view in the B. Gerald Cantor Sculpture Garden at LACMA, Los Angeles, CA from (2019). Ové has presented solo sculpture installations in the Great Hall at the British Museum, London, UK; San Francisco Civic Centre, San Francisco, CA; Forecourt of Somerset House, London; The Ford Foundation, NY; The Royal Ontario Museum, Toronto; and The Slavery Museum, Liverpool among others. Ové's work features in a number of museum collections, as well as in private foundations, including the British Museum, London; Newark Museum, New Jersey; Pérez Art Museum Miami, Florida and many others. He curated the seminal and widely-acclaimed exhibition, "Get up, Stand up now: Generations of Black Creative Pioneers" at Somerset House, London in 2019.
---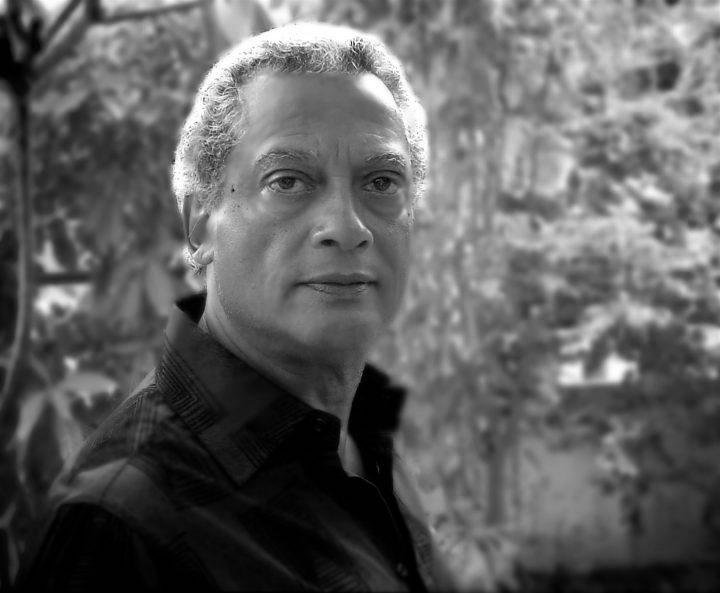 Horace Ové is internationally known as one of the leading black independent filmmakers to emerge in Britain since the post-war period. His feature film, "Pressure", was the first Black feature film to be made in the UK; his 1970 documentary, "Reggae", the first in-depth documentary on Black music and reggae. His film career has produced such diverse films as "Playing Away", "A Hole in Babylon" and "Baldwin's Nigger" (with James Baldwin and Dick Gregory) among others. Alongside his film career, Ové has worked extensively as a photographer all over the world, beginning in his native Trinidad during the 1960s and 1970s covering social and political events in the UK, as well as chronicling the birth and growth of the Notting Hill Carnival. He has had several exhibitions at The Photographer's Gallery, London; Cornerhouse, Manchester; Castle Museum, Nottingham; The University of Brighton; Aberystwyth Arts Centre, Wales and at Arts Depot, London. Twelve of his portraits were purchased as part of the permanent exhibition at the National Portrait Gallery and were exhibited. At the Whitechapel Gallery, Ové's pictures of Michael X and members of the Black Power Movement featured as part of "The Back to Black" exhibition. The Barbican also featured a retrospective of Ové's films and photographs.