Grundlos Kollektiv (founded by Johanna Nahous) is a platform for progressive minds of any field or discipline, who are passionate about introducing new ideas, concepts and perspectives – being socially or politically influential with their art form, whatever it may be.  Currently managed by Culturego Magazine, Grundlos Kollektiv is an inviting, enabling and flexible open-plan space in the center of Port of Spain. It is a home for a community of minds – different and alike – to create (Art exhibitions, film screenings, fashion shows, discussions, educational talks, yoga classes, social events) and to share their work with a diverse audience.
ttff has partnered with Grundlos Kollektiv to present:
Special events at Grundlos Kollektiv @ttff/18
Thursday 20 September, 7pm – 10pm/ART FILM curated by Culturego Magazine / free event 
Films with Art. Film as Art. Art as film. Culturego Magazine presents a selection of short films from Caribbean filmmakers and visual artists: Dean Arlen (Trinidad and Tobago), Di – Andre Caprice (Jamaica),  Ada M. Patterson (Barbados), Volney Smith (Barbados) and Rodell Warner (Trinidad and Tobago).  Dean Arlen and Di -Andre Caprice will also be present for a Q+A session with the audience. DJ L Bee will close off the evening with his Funky Lounge.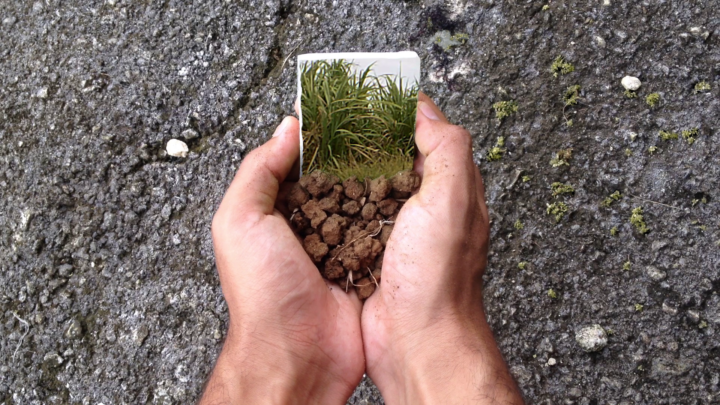 Film Still from Yuh Too Sweet
ART FILMS
East Waves, by Di- Andre Caprice, Jamaica
Anima Regalias by Rodell Warner, Trinidad and Tobago
Fragmentz by Volney Smith, Barbados
Sensing Travel by Dean Arlen, Trinidad and Tobago
Yuh too Sweet by Ada M. Patterson, Barbados
Saturday 22 September, 8.30pm – 10pm/The FUTURE is FEMALE. (in partnership with Women. Everywhere.) /free event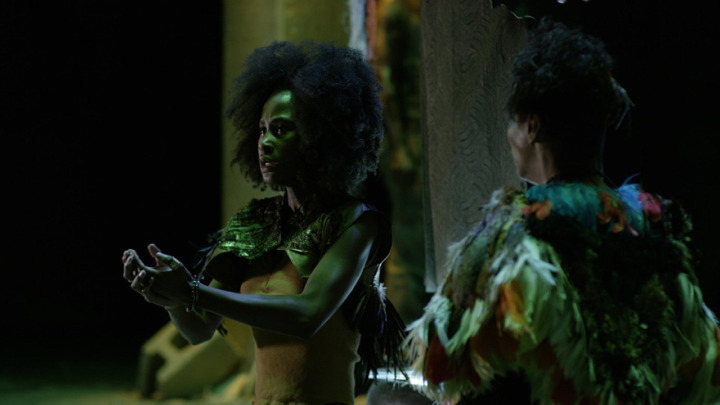 Film still from Brown Girl Begins
Meet and Greet with Sharon Lewis, Director – Brown Girl Begins (2017). Rooted in Caribbean folklore, Brown Girl Begins is the first ever Caribbean Sci-Fi film to be made, the protagonist is female and she is of Caribbean descent. Adeline Gregoire (Director – Women. Everywhere.) talks to Sharon Lewis about Afro-futurism, empowerment and a future which represents the true diversity of women.
RSVP: info.womeneverywhere@gmail.com
Sunday 23 September, 3 – 7pm – free event/Activism Day/free event
3pm: Screening of  The Reel Human Rights films + Panel Discussion,  sponsored by the High Commission for Canada
I Choose You – directed by Siobhan Millette
Please See Attached – directed Andrei Pierre
Judgment Day – directed by Francesca Hawkins
The filmmakers and activists from the LQBTQIA community will be present for the Panel Discussion; as well as the Canadian High Commissioner,  Her Excellency Carla Hogan Rufelds.
4:30pm: Staging the Revolution 
Join us for two very special panels dedicated to the LGBTQIA community and hman rights; then, Rhonda Chan Soo takes a fresh look at social activism in Trinidad and Tobago today, led by Girl Be Heard TT and The 2 Cents Movement. From the idea of change, to the mind bomb, to the whistle blowers, to activists tirelessly doing the work: It takes a revolution – however small – to change the world.
The trinidad+tobago film festival (ttff) celebrates films from and about the Caribbean and its diaspora, as well as from world cinema, through an annual festival and year-round screenings. In addition, the ttff seeks to facilitate the growth of Caribbean cinema by offering a wide-ranging industry programme and networking opportunities. The ttff is given leading sponsorship by
 BP Trinidad and Tobago
, the 
Ministry of Community Development, Culture and the Arts
; supporting sponsorship by 
The National Gas Company of Trinidad and Tobago
 and 
Republic Bank Limited
; and contributing sponsorship by 
FilmTT
 and 
The National Lotteries Control Board (NLCB)
.