Following an open call for submissions, five young people have been selected as jurors for the COSTAATT Youth Jury Award, which will be presented at the trinidad+tobago film festival's prize-giving ceremony on Tuesday 27 September 2016, at the Central Bank Auditorium, Port of Spain.
The selected Youth Jury members are:
Marc Angus Skinner, 18 of  Diego Martin. Student at St. Joseph's Convent, POS
Christopher Lou-Hing, 21 of Couva. Student at UWI Film Programme
Alexander Edghill, 19 of Freeport. Recent graduate Presentation College, Chaguanas
Fayola John, 17 of Cunupia. Student at St. Joseph's College
Anastasia Tom Kin, 22. Customer Service Representative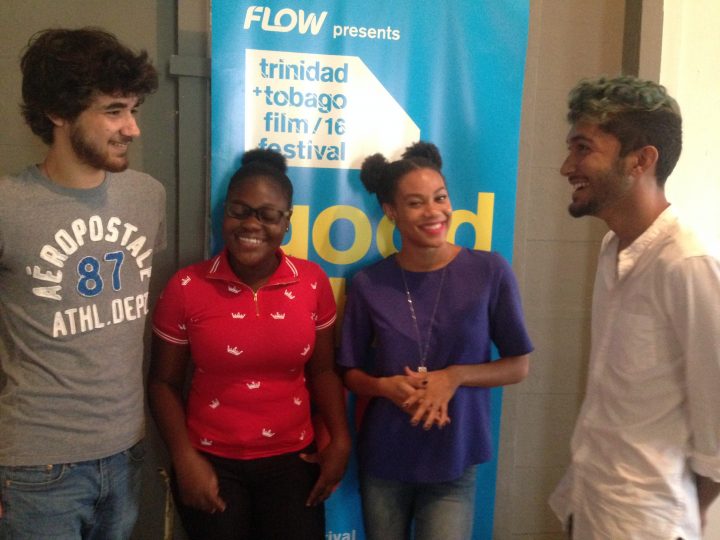 The youngsters were selected based on essays they submitted on why they loved their favourite film.  During ttff/16, under the mentorship of film critic and journalist, B.C. Pires, the Jury will view seven Caribbean and international feature length films featuring young protagonists negotiating through a variety of 'coming of age' situations, issues and challenges.
After the jurors have viewed all the films in competition, they will choose the winning film. The director of the feature will receive a trophy plus a cash award of $5,000 sponsored and presented by COSTAATT at the ttff/16 Awards.
The eight films in competition are:
Play The Devil – Maria Govan, Trinidad+Tobago, The Bahamas, the USA
Battledream Chronicles – Alain Bidard, Martinique
Antes Que Cante El Callo (Before the Rooster Crows) – Arí  Manuel Cruz, Puerto Rico
Ixcanul – Jayro Bustamente, Guatemala
Mustang – Deniz Gamze – Ergüven, France
Mountains May Depart – Zia Zhange, China
Presos (Imprisoned) – Esteban Ramirez, Costa Rica
The Youth Jury initiative was conceived as a way of stimulating interest in and a critical appreciation of independent film among young people.