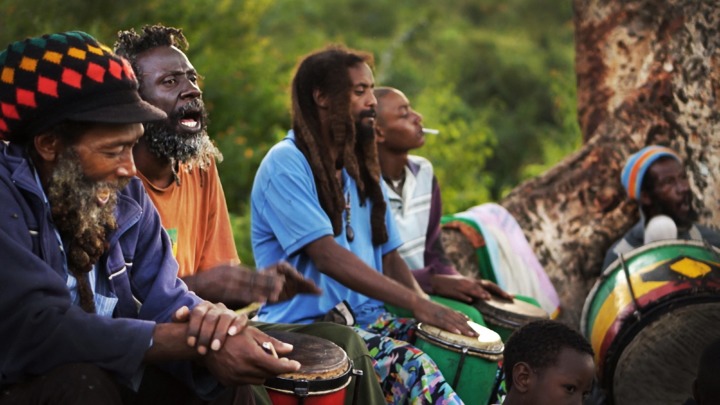 Shashamane: on the trail of the promised land, a documentary directed by Italian-French filmmaker, Giulia Amati, will screen Friday 06 April, 3pm at UWI Film Studio, 12 Carmody Street, The University of the West Indies (UWI), St. Augustine.
This free screening is presented by the trinidad+tobago film festival (ttff) in partnership with the University as part of a two-day international workshop called "Local Entanglements of Global Inequalities" at the UWI. The workshop is organised by the Department of Literary, Cultural and Communication Studies (LCCS); the Institute for Gender and Development Studies (IGDS); Department of Sociology at UWI and Justus-Liebig University in Giessen, Germany.
Set in Ethiopia, the documentary investigates the life of the Rastafarian community living on the land donated for their repatriation back to Africa. In 1948, Ethiopian Emperor Haile Selassie donated 500 acres of his own private lands "for the black people of the world" to encourage displaced Africans to repatriate.
A number of rastafarians took up the offer in search of a utopia in the motherland and established one of the oldest Rastafari settlements in the world, in Shashamane, Ethiopia. The dream has not perhaps matched their reality. Their spiritual home is under threat. Much of the land is lost and many Ethiopians view them as outsiders, leaving the community in limbo.
Shashamane, Amati's  second feature-length film, is a compelling look at the seldom highlighted migration of the African diaspora back to the continent in search of a lost identity.
The film screens on  Friday 06 April, 3pm, at  UWI Film Studio, 12 Carmody Street, The University of the West Indies (UWI), St. Augustine. Dr. Shelene Gomes,  UWI Lecturer and Anthropologist who wrote her doctoral dissertation on  Shashamane will have a discussion after the film.
The trinidad+tobago film festival (ttff) celebrates films from and about the Caribbean and its diaspora, as well as from world cinema, through an annual festival and year-round screenings. In addition, the ttff seeks to facilitate the growth of Caribbean cinema by offering a wide-ranging industry programme and networking opportunities. The ttff is given leading sponsorship by BP Trinidad and Tobago.