"It is a living vibration, rooted deep within my Caribbean belly…" To many, truer words have never been spoken than these describing calypso music, from the lyrics man himself, David Michael Rudder. Through a lifetime in music, David Rudder has written and performed so many songs that have become de facto anthems to Trinidad, Carnival, pan, cricket and more.
With great pleasure, we invite you to join us for our next ttff talk – an intimate and wide-ranging conversation with the icon, David Rudder, on music, Carnival, Trinidad and writing the perfect song. Rudder's talk takes place on the same day as the #watchamovieonus screening of Banyan's documentary, Soca in She Samba.
When: 3pm AST, 26 February 2022
Where: Facebook + YouTube Live @ ttfilmfestival

David Rudder has created over 20 albums and performed around the world. In 1992, he was awarded the Humming Bird Medal, Silver (for culture) in recognition of his contribution to Calypso music. In 1996 he was appointed as a Goodwill Ambassador to the United Nations Development Programme. He was made an honorary Doctor of Letters by UWI, St Augustine in 2015. Rudder has also appeared onscreen in 'Sugar Cane Arrows' and, most recently, the ttff alum feature film, 'Brown Girl Begins'.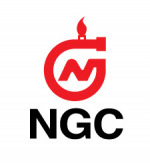 #WatchAMovieOnUs carnival edition is brought to you by the National Gas Company of Trinidad and Tobago (NGC).
#nationalgascompany #attheforefrontofenergy #unstoppableenergy