On 05 September, the trinidad+tobago film festival officially launched its 17th edition festival, ttff/22, and return to in-person screenings, to specially invited guests and members of the media.
Among the attendees were the festival's signature sponsor, the National Gas Company of Trinidad and Tobago Limited (NGC). Describing the work of ttff as "extremely valuable and of national importance," Myles Lewis, NGC's head of corporate social responsibility, reminded the audience that,
"Since inception, the ttff has given local and regional filmmakers the support they need to create, to tell our stories, and to convert creative energy into dollars and cents – for stakeholders of the industry and for the country as a whole. The ttff's work has also been instrumental in the preservation of our culture – a patrimony as valuable to our nation as our natural resources."
Sponsored by NGC, this year's retrospective recognises and celebrates the pioneering work of Banyan Productions and its founders which has been germane to the development of our local film and television industry.
Lewis expressed pride over the ttff's work and after 14 years of partnership, said this is why NGC remains committed to help the ttff develop and monetise the country's creative industry.
Representatives of ttff/22's leading sponsors Republic Bank Limited (RBL) and Shell Trinidad and Tobago Limited also attended the press conference. RBL's Baldath Ramkissoon general manager, Group Risk stated, "For over three years, Republic Bank has been partnering with FILMCO and it's been a rewarding experience thus far." He went on to say,
"By investing in the development of the local film industry, there is limitless potential for revenue generation, as well as an avenue for economic diversification; both of which are definitely needed in today's economic climate."
The trailer for the opening night film, 'Chee$e' was well received and the festival trailer generated excitement among the audience. Programmer Danielle Dieffenthaller explained that as in previous years, the ttff/22 will also include many panel discussions and workshops aimed at boosting film quality and enhancing storytelling techniques. Describing the local industry as "abundantly creative," she further praised it for having technologically savvy people with major ideas, and who were great storytellers.
Kelli-Marie Patel, Shell's corporate social advisor explained that her company had a rich legacy in the energy sector and to preserve it, Shell continues to invest in the arts, inspiring younger generations and contributing to economic diversification. Patel shared that Shell recognises the capacity of the local arts and film industry to unify communities and promote sustainable development and has sponsored the ttff for the past four years. A leading sponsor, Shell is looking forward to the return of in-person events, and anticipates seeing people and feeling their energy at the Shell Cinema Under the Stars screenings (which will be free to the public) to be held at the NALIS Amphitheatre 24 and 25 September.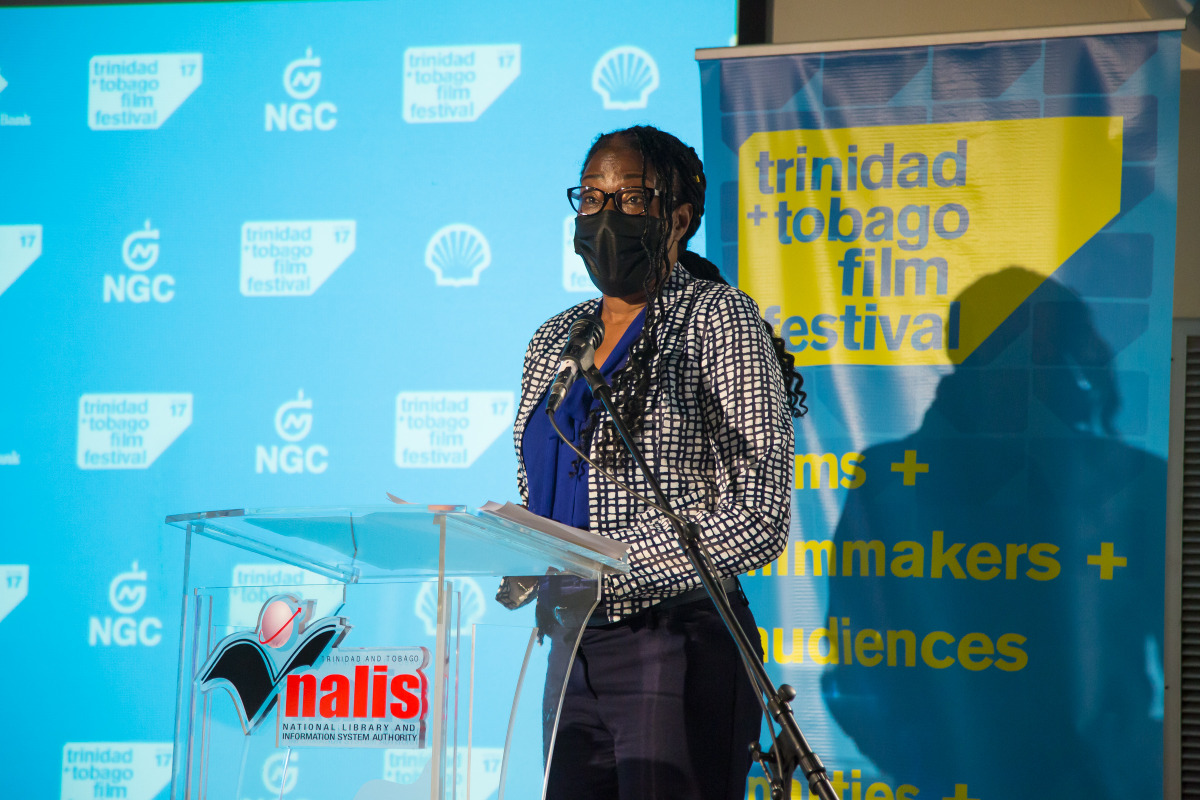 Programming partner, the National Library and Information System (NALIS) was represented by Debbie Goodman, manager, corporate communications who also expressed delight at being associated with this year's festival as it allowed the organisation to serve its role to mandate to ensure "everything produced about Trinidad and Tobago, or by Trinbagonians, regardless of where they may be domiciled is preserved for posterity so that generations to come will know the paths our country has travelled."
NALIS' services facilitate "the cultural, educational, social and economic development of the people of Trinidad and Tobago" so the local film industry serves in this regard, adding to nations' literary and cultural landscape… The material reflects us and causes us to reflect, think and ponder."
With such exciting partners onboard, ttff has been able to make it through the pandemic and is growing from strength to strength. The event was broadcast by ttff/22 media partner, TTT Limited.