By Shiv Sawh, ttff/16 Top Future Critic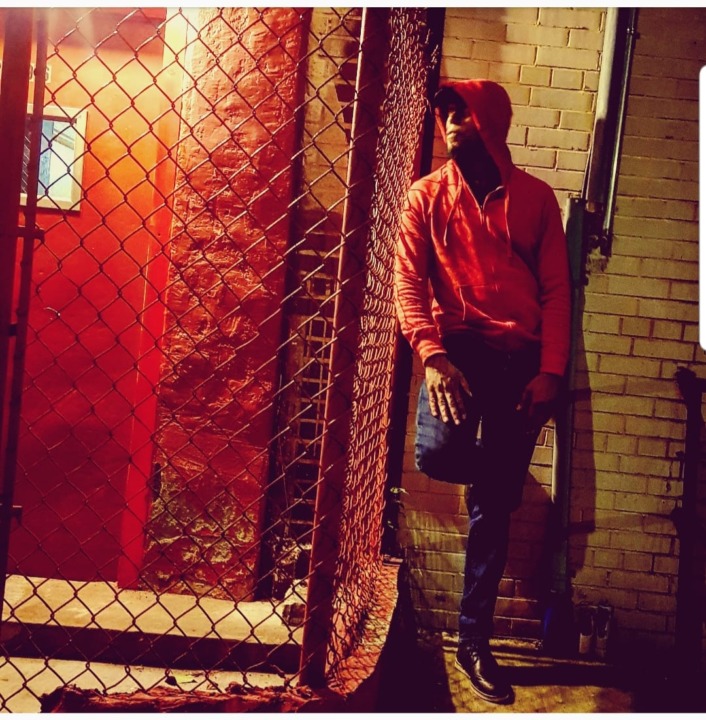 One of our missions as the trinidad+tobago film festival (ttff) is to be a platform for expression not only for local film makers but also by extension to writers, musicians, singers and all artistes willing to share their imaginative projects to audiences both locally and internationally.
This year the ttff is proud and excited to collaborate with one of the most talented and creative singer/songwriters to have emerged from Trinidad and Tobago, Ataklan. His song "The Sun Starts to Rise" is the featured soundtrack to our official ttff/2018 trailer which was edited by film maker Kaz Ove.
The "Sun Starts to Rise" is a powerful fusion of a Rapso (an oratory/percussion style of music that incorporates poetics, indigenous to Trinidad and Tobago and described as "de power of de word, in de riddim of de word") and groovy Soca beats. The track flows like a river sweetly and sharply over the images of the featured films of the ttff/2018 as edited by Ove.
The song's lyrics comment on a very difficult time in a person's life where dismay and despair has taken over. It however urges the listener to break out of that funk, be hopeful, be positive and learn to love and overcome any obstacle. It is a very fitting tune to help celebrate our thirteenth year of the trinidad+tobago film festival and to convey this year's theme: LOVE FILM which celebrates the transformative power of film.
Ataklan whose real name is Mark Antonio Jiminez was born and raised in Chinapoo, Morvant in north Trinidad. Surrounded by creative family members, supportive friends and a vibrant community, he was able at a young age to express himself through paintings, break dancing, writing and eventually singing.


Early in his career Ataklan caught the attention of the founder of Soca music Ras Shorty I (Garfield Blackman), who recognised his talents and offered him valuable advice. He worked closely with other local musical legends such as David Rudder, The Mighty Shadow (Winston Bailey) André Tanker and Brother Resistance (Lutalo Masimba), who all guided Ataklan along the path to finding his original and unique voice in both Rapso and Soca music. He also received mentorship from artist Leroy Clarke, poet/playwright/cultural activist Pearl Eintou Springer and from his cherished bond with entertainer extraordinaire and fellow Morvant son, Bill Trotman.
Ataklan has also collaborated with some of his fellow local musical contemporaries such as Soca singers Bunji Garlin (Ian Alvarez), Machel Montano, Terri Lyons and Jamaican singer Sizzla Kalonji (Miguel Collins). Over the last twenty years he has released three seminal albums and founded his own independent record label TAJ Records (named after his son Tyrone Anthony Jiminez).His albums include "Atanomical" (1998), "Atamorphosis" (1999), "Atavival" (2000) and the yet unreleased album titled "One Morvant Night". He has continually released singles throughout the years and his personal recording collection number over 300 original tracks.
Out of his love for Trinidad and Tobago, his fans and especially his hometown of Morvant (where he lives and produces his music), Ataklan has been able to grow as an artiste and spread inspirational messages of honesty, humbleness, integrity and positivity for over 25 years. He is the rarest of artistes, his music, words and concepts can simultaneously move the body while challenging the mind, and it is a true honour to collaborate with Ataklan for ttff/18 and see things in a whole new light.
Speaking to Ataklan about the collaboration with the ttff, he expressed his hope for the future of the local film industry and a mutual appreciation and respect for the opportunity to work together. He says "The success of ttff in fostering, reshaping and facilitating growth in our creative industry is undeniable. I am humbled yet honoured to be a musical collaborator on this, the thirteenth edition of what is now, an anticipated and exciting fixture in our Trinbagonian cultural landscape".
Ataklan will be performing at the culminating event of the ttff/18 called RAPSONIC which will be the official after party to the awards ceremony of this year's film festival. RAPSONIC will be held on September 25th at 9pm at the Residence Restaurant and Bar located at One Woodbrook Place, Port of Spain. The show will also feature performances by Gary Hector, Tim Starr, Marcus Braveboy, The Writer, DJ Merry Perry, Riddim Intl and other surprise guests.