As part of our commitment to use film to develop transferable skills among young people, we have teamed up with RBC Royal Bank for the RBC Future Critics initiative to prepare journalism students  for the rigour, best practices and industry standards of critical film analysis and festival reporting.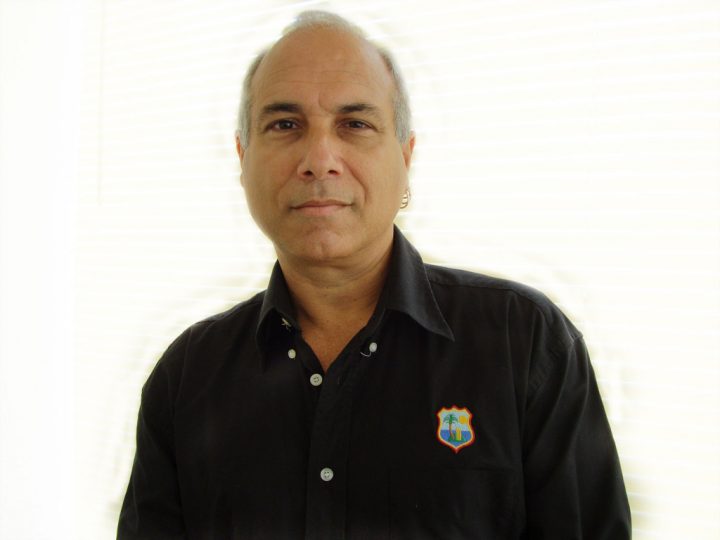 Future Critic mentor, B.C. Pires
For the second consecutive year, ten students from the Ken Gordon School of Journalism at the College of Science, Technology and Applied Arts (COSTAATT) will be selected to attend special Festival events for professional journalists, as well as public screenings, in order to write critical reviews of films under the mentorship of film critic and journalist, BC Pires. The students will be expected to write daily reviews for the Festival's website and post social media reports. 
Last year's Top Future Critic, Shivan Sawh (in photograph below) commented oh his experience "I know being giving the title of Top Future Critic will continue to inspire me towards my aspirations of becoming a writer of stories, film scripts and possibly film directing".
At the conclusion of the Festival, the best Future Critic will be selected on the basis of the quality of their writing and analysis, their ability to meet tight deadlines, and the number of reviews published. They will be awarded a cash prize of $TT5,000, by RBC Royal Bank, at the ttff's award ceremony on 26 September.
According to Darryl White – Managing Director – RBC Royal Bank (Trinidad & Tobago) Ltd : "RBC has a long history of supporting initiatives that help young people realize their potential as leaders and contribute to the socio-economic and cultural fabric of society. We see the RBC Future Critics programme as an extension of this work, building capacity and a culture of excellence in young people."

According to Melvina Hazard, the ttff's community development director and coordinator of the programme:  "We look forward to the new crop of trainee journalists who bring enthusiasm and dedication to learning the craft of film review, and who seem to benefit enormously from their period of mentorship with BC Pires."The ten selected journalism students will be announced in September at the start of COSAATT's new academic year.
The trinidad+tobago film festival (ttff) celebrates films from and about the Caribbean and its diaspora, as well as from world cinema, through an annual festival and year-round screenings. In addition, the ttff seeks to facilitate the growth of Caribbean cinema by offering a wide-ranging industry programme and networking opportunities. The ttff is presented by Flow; given leading sponsorship by bpTT and the Ministry of Community Development, Culture and the Arts; supporting sponsorship by the Inter-American Development Bank and UN Women; and contributing sponsorship from RBC Royal Bank.