Edric Connor & Pearl Connor
Edric Connor started singing professionally in 1936, and the following year took part in one of the first films made in Trinidad, Callaloo (1937).

He left Trinidad in 1944 to study engineering in England, but within weeks he appeared on the BBC radio programme Calling the West Indies. This was the first of over 2,500 sound broadcasts he made during his life.

He also appeared in numerous television productions, making his first appearance for BBC television in Music Makers (1946). His first dramatic appearance on television was in All God's Chillun Got Wings.

He made over 300 appearances on BBC TV and ITV and assisted other Caribbean artists newly arrived in England with television appearances.

In the 1960s he appeared in the popular television series The Avengers and two episodes of Danger Man. His final television performance was in the drama Espionage (1994).

Connor studied film at the Heatherley School of Art and undertook professional training at the BBC. He then formed Edric Connor Films and with some assistance from the British Film Institute completed two shorts: Caribbean Honeymoon (1960) and Carnival Fantastique (1960).

Caribbean Honeymoon showcased the beauty of the Caribbean and generated pride in the immigrant West Indian community in Britain. Carnival Fantastique was filmed during the 1959 Carnival in Trinidad. The film played a significant role in introducing the carnival arts to Britain at the time when there was major racial prejudice and discontent in Britain.

He was Britain's first black film director and made short films and documentaries in England and Africa, including one for the independence of Nigeria.

Connor acted in many well-known Hollywood and British productions. His debut was in Cry, the Beloved Country (1952), directed by Zoltan Korda and featuring the young Sidney Poitier as a priest. The experience of filming in apartheid South Africa made a great impression on him and he returned to Africa several times afterward to work on features filmed on location there.

He next appeared in Moby-Dick (1956), and Fire Down Below (1957), filmed on location in Trinidad and Tobago. Pearl Connor recalled that her husband "was greatly honoured… he was recognized as a real celebrity, our man come home, which was wonderful."
Other films Connor starred in were Seven Thunders (1957), The Vikings (1958), Virgin Island (1960), King of Kings (1961) and Four for Texas (1963). His final two film performances were in 1968: Only When I Larf and Nobody Runs Forever.


Pearl Connor trained under Beryl McBurnie at the Little Carib Theatre in Port of Spain, then attended the Rose Bruford School of Speech and Drama in Kent.

In 1948 she met, and later married, Edric Connor. They moved to London where she enrolled at King's College to study law. She too worked in the Caribbean Service of the BBC as an actress, last appearing in Lindsay Anderson's Oh Lucky Man (1973), which screened at the Cannes Film Festival.

Pearl and Edric opened the Edric Connor Agency (1956), which Pearl later ran as the Afro-Asian-Caribbean Agency. One of their lasting achievements is their advocacy for the employment of a larger percentage of black performers in the British entertainment industry.

The agency was involved in co-producing or distributing some of the groundbreaking films in black British and Caribbean film history, especially Carnival Fantastique (1959), The Harder They Come (1972), Horace Ové's films King Carnival (1972) and Pressure (1975), and Smile Orange (1976).

Edric also attempted to establish an art-film cinema in Trinidad. He invested his own money, bought a cinema in Curepe and hired a local manager, but it really never took off.

He died in 1968, and in 1971 Pearl married Joe Mogotsi, leader of South Africa's famous vocal group, the Manhattan Brothers. She continued her work until her death in South Africa in 2005. Her honours include the Humming Bird Medal (silver) for outstanding services to the immigrant community in the United Kingdom, and the National Black Women's Achievement Award for Entertainment and Arts in Britain.
Anthony Maharaj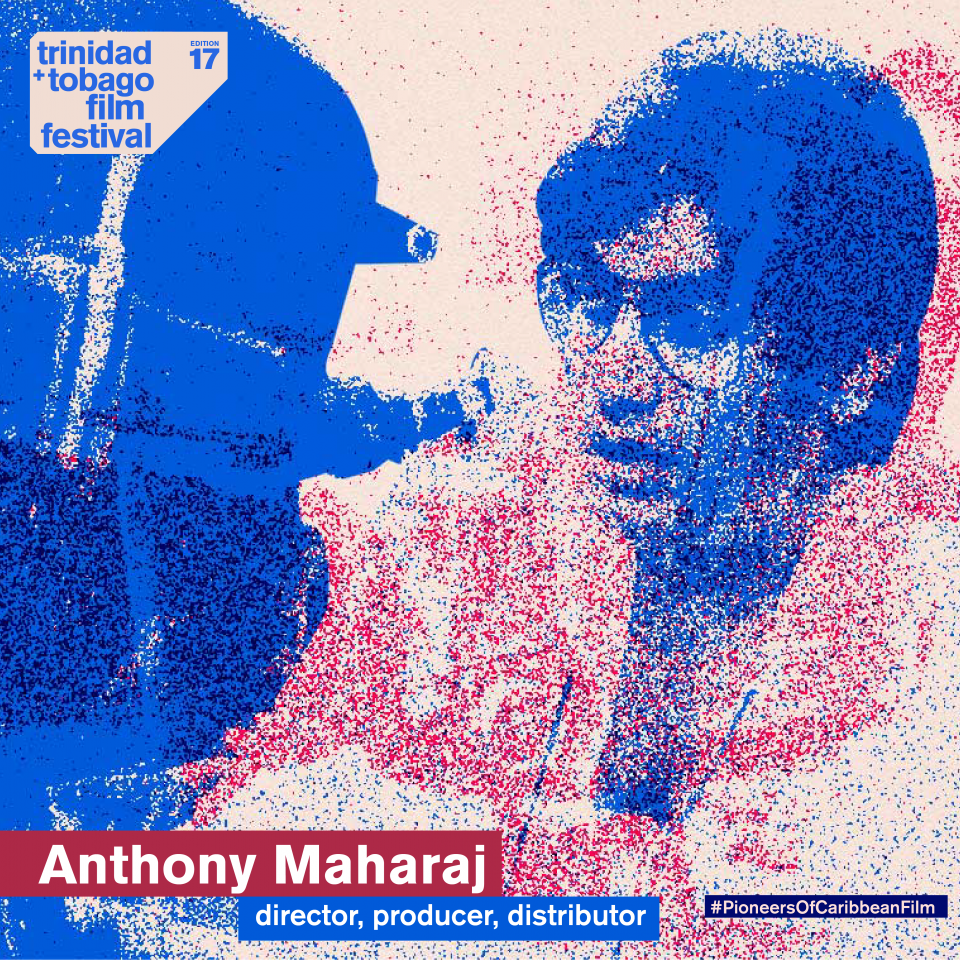 The prolific career of Anthony Maharaj includes international and local productions.

His parents were film distributors responsible for the distribution of Indian films throughout the Caribbean. At age fourteen he started working with them, and later worked with Paramount and MGM distribution, in Guyana and Trinidad, until he formed his own distribution company, AMA Films. AMA has distributed in the Caribbean for Samuel Goldwyn, Lorimar, Morgan Creek and Miramax films.
At age nineteen he worked with Harbance Kumar on the first full-colour feature film to be made in the English-speaking Caribbean, The Right and the Wrong (1970), and The Caribbean Fox (1970). He was also assistant producer and assistant director on Operation Makonaima (1972), directed by Ramdjan Abdoel Rahaman and filmed in Guyana, Suriname, Holland and Trinidad and Tobago.
His international career included working on feature films in Thailand, the Philippines and the USA. He established, owned and managed Cariphil Pictures, a production and distribution company based in Los Angeles and Manila.
He was executive producer, second unit director and co-writer on Final Mission (1984), directed by Cirio Santiago. Maharaj and Santiago collaborated on two more films. Maharaj was executive producer and co-producer with Santiago on Naked Vengeance (1985), directed by Santiago and based on an original story by Maharaj. He was also producer and second unit director on Future Hunters, also known as Deadly Quest and Spear of Destiny, directed by Santiago and based on Maharaj's original story.
His first film as a director was The Fighter (1987), also known as The Kick Fighter, based on his original story. Maharaj also directed Return of the Kickfighter (1987), also known as Mission Terminate. In 1988 he directed Crossfire, also known as Not Another Mistake, and Rage, also known as Deathfight, which starred Karen Moncrieff and Chuck Jeffreys.

Maharaj returned to work in Trinidad and introduced Moncrieff and Jeffreys to Trinidad, directing them in Innocent Adultery (1994) and Secrets of the Shell (2000), which he also produced.

Maharaj also played an important role in arranging the investment of the Trinidad and Tobago finance company, CL Financial Ltd, in the Merchant Ivory production Mystic Masseur (2002), filmed on location in Trinidad. Maharaj is listed as the associate producer and Lawrence Duprey, the then Chairman of CL Financial Ltd., as the executive producer on the film. Maharaj was also the executive producer of the Bollywood feature film Dulha Mil Gaya (2009), which starred Shah Rukh Khan and was partly filmed in Tobago.
Alex de Verteuil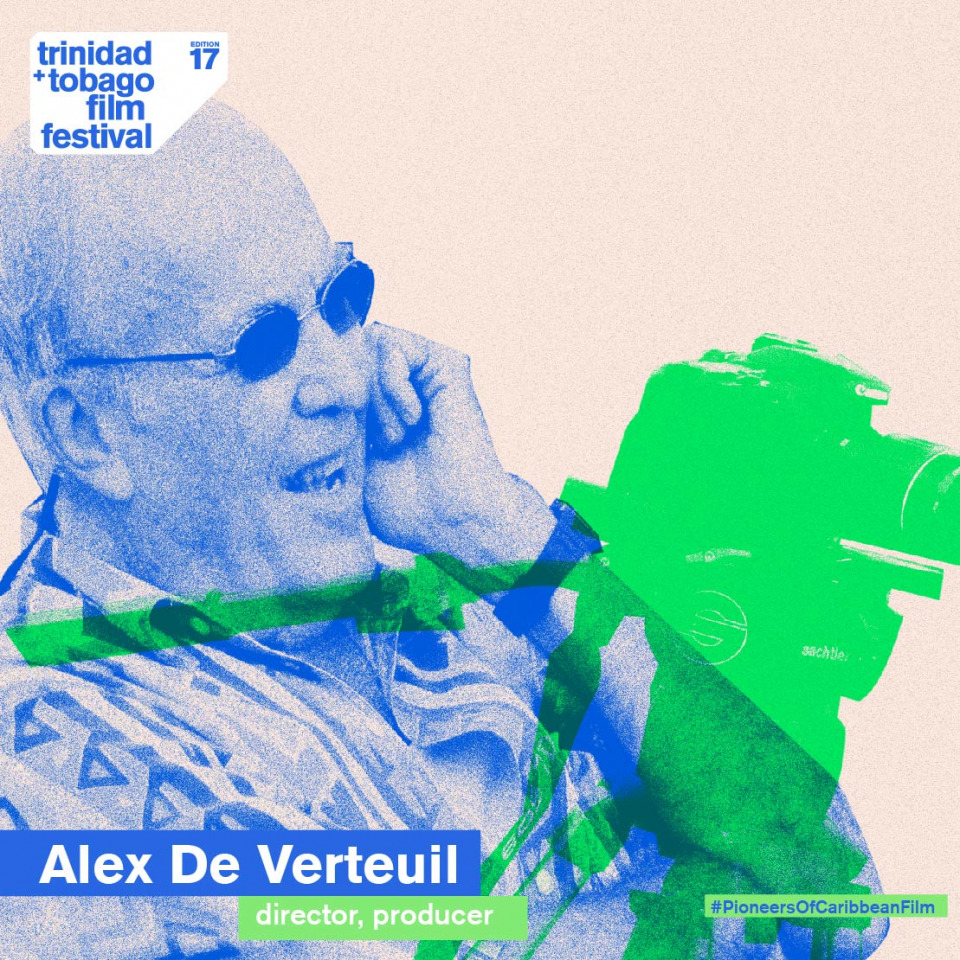 In 1964 the English conglomerate Pearl and Dean opened its Caribbean operations and established locally registered companies in Trinidad, Guyana, Jamaica, Barbados and the Bahamas.

Pearl and Dean's focus was the production of 35mm colour advertisements for local cinemas. In 1974 Pearl and Dean divested its Caribbean operations and David Martin—who was born in England and married to a Trinidadian—took over, making Trinidad the headquarters of operations. He died in 1974 and Alex de Verteuil took over running the company along with his sister, Elizabeth Jean Martin, David Martin's widow.

By the 1980s the cinema industry was in crisis throughout the Caribbean with the closure of cinemas caused by declining audiences. All of Pearl and Dean's Caribbean companies closed except for the Trinidad office. But the challenges they faced did not break the spirits of the company's new owners.

De Verteuil, who has always had a passion for the natural environment, history and culture, diversified operations and started to produce documentaries and commercials, although the company's main revenue earner was and still is outdoor advertising.

He produced and directed documentary videos for television broadcast on a range of local topics, largely cultural and environmental. They include several award-winning programmes that have had international distribution in the UK, South Africa, Israel and the USA.
Among the works produced by De Verteuil are:
Iere, Land of the Hummingbird (BWIA Media Award for Best Documentary)
Cry for Buccoo (Images Caraibe Award for best environmental documentary, BWIA Media Awards for Best Investigative report and best-edited documentary)
Nariva Must Not Die (Green Screen and Missoula awards)
Wild T&T (EMA Greenleaf Award)
C'est Quitte
Buried Treasure; Jab!: The Blue Devils of Paramin
70: Remembering a Revolution.