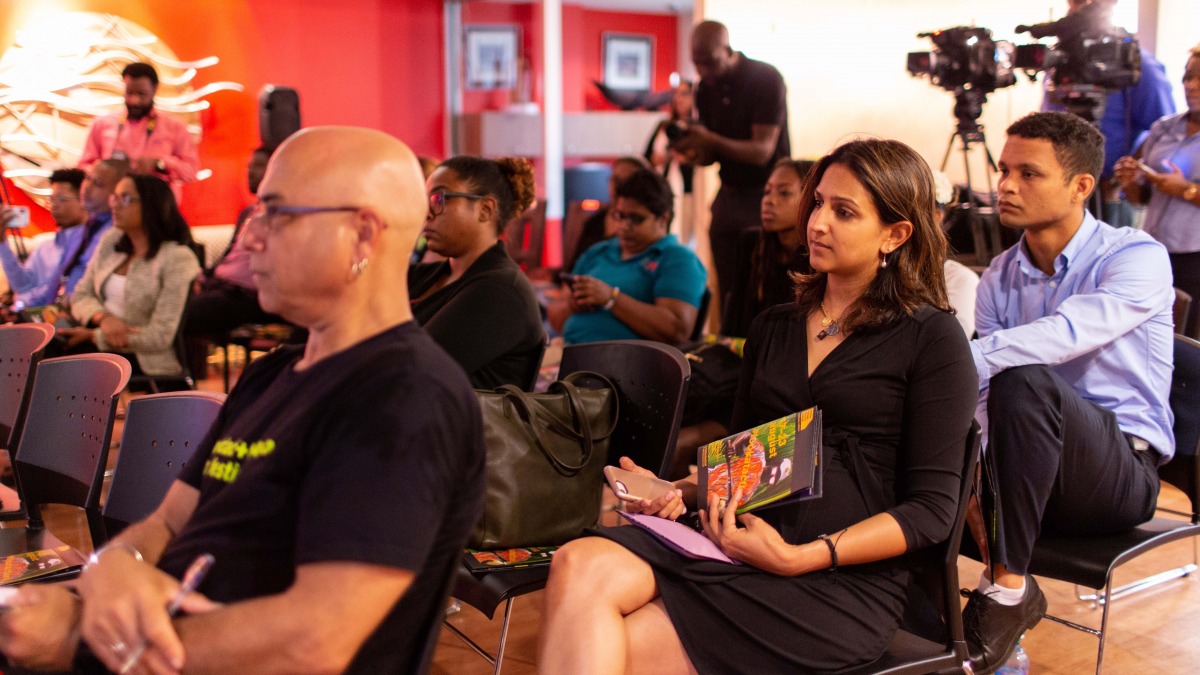 On Monday 29 July, the trinidad+tobago film festival invited sponsors and members of the press to the Shell Corporate Box, Queen's Park Oval, to attend a press conference celebrating the launch of this year's film festival, ttff/19 carifesta edition.
2019's iteration of the festival, ttff/19 carifesta edition, will be held in August – rather than September – to coincide with the largest regional celebration of culture in all its forms, CARIFESTA XIV.
The annual ttff, now in its fourteenth year, has become a mainstay of Trinidad and Tobago's cultural calendar, and is well-established as the premiere film festival of the English-speaking Caribbean. All are invited to a stellar presentation of films from T+T and the Caribbean.
The film festival will run from 17–23 August, with free screenings at Academy For the Performing Arts Trinidad & Tobago (APA), Southern Academy for the Performing Arts (SAPA), Naparima Bowl and Shaw Park Complex.
Three new Trinidad and Tobago feature films will be screened to audiences for the first time during this year's festival! "Queen of Soca", directed by Kevin Adams and starring soca artist Terry Lyons, will have its world premiere at NAPA, 21 August. The feature is a rags-to-riches story about a girl from Morvant who is trying to escape poverty by becoming a soca singer. (This will be a ticketed event.)
You're also invited to screenings, limes and parties at Grundlos Kollektiv and Medulla Art Gallery, Drink Lounge & Bistro, San Fernando Hill, Trinidad, and the Royal Botanic Gardens, Trinidad. As usual our programme promises to be entertaining, thought-provoking and eye-opening with over 90 films in 7 days.
The ttff is given leading sponsorship by Shell Trinidad and Tobago, the Ministry of Community Development, Culture and the Arts, and Carifesta XIV; supporting sponsorship by The National Gas Company of Trinidad and Tobago, and FilmTT; with contributing sponsorship by The National Lotteries Control Board (NLCB) and The Tobago House of Assembly (THA).