Our festival artist for the 15th edition of the trinidad+tobago film festival is the talented interdisciplinary artist, Mark King, whose work combines fashion, surface design, sculpture and installation to name just a few of the tools he uses. FILMCO's education coordinator, Catherine Emmanuel, spoke with King about his work, his interests and thoughts on being our ttff/20 festival artist.
ttff You work in many varied mediums such as photography, fashion and surface design. What drew you to this diverse combination of tools?
MK My curiosity and general interests are what pushed me to explore these mediums. A strong desire to communicate abstract concepts in different ways guides this approach. It is also through collaboration that I am able to experiment with a wide range of creative tools in both my fine art and commercial life.
ttff How do you use these mediums to explore the subjects that interest you?
MK Each medium plays a role in the expression and transmission of a concept. The decision to use any medium, whether independently or in a grouping, depends on many factors. I'm concerned with how people engage with my work. Lately, I have been thinking of the objects I create as artifacts that go on to be activated/animated by the owner, wearer, or viewer.
ttff Your work is focused on examining the 'underlying forces that guide our behaviour'. Can you tell us what your work has allowed you to observe and learn about this in the last few years?
MK A great example is a recent collaboration called, ​Look on me and be renewed ​(2018). Commissioned by Up Projects and the Science Gallery of London for their HOOKED exhibition, the project enabled me to further expand my practice in this direction. It was a collaboration with Dr John Marsden, Professor of Addiction Psychology at King's College London and Changing 7, a group of people with lived experience of treatment and recovery from substance use. ​Look on me and be renewed​ invited viewers to reflect on the interplay between human beings, objects and environments, highlighting how visual prompts from our surroundings are connected to the behavioural patterns and rhythms that govern or determine our decisions and experiences.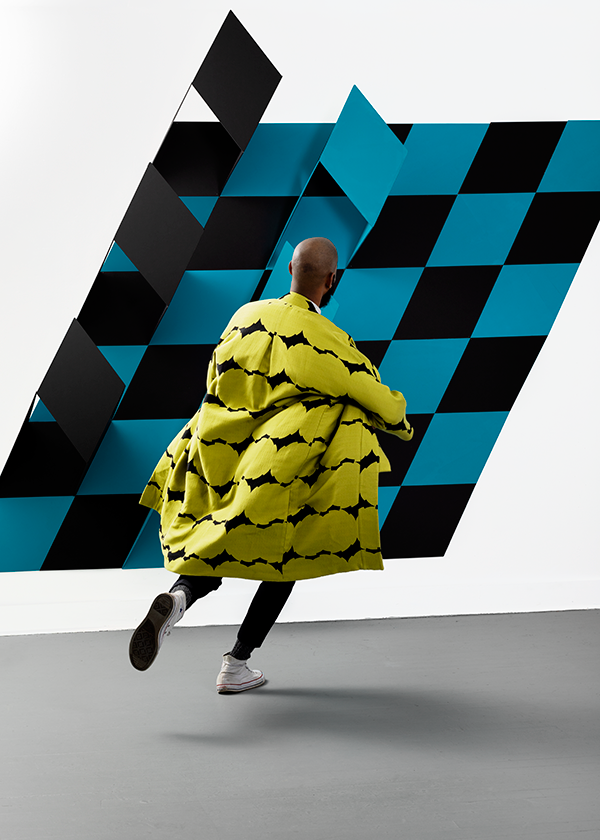 ttff As a Caribbean artist who's lived in the region as well as abroad, how do you think this has shaped and influenced your work?
MK I feel that my international experience has made me curious about what rests beneath the surface and how it shapes our behavior on a cultural level. Living in the region and internationally has expanded my network of friends and collaborators. This has inspired me to create work that speaks to many disparate groups of people.
ttff Do you think your early childhood moves played a role in your development as an artist?
MK Most definitely! I started drawing as a toddler living in Barbados. I took my first after school art classes while growing up in Nassau, Bahamas and continued taking after school classes through middle school and high school in Brussels, Belgium. It gave me the confidence to know that it was possible to be a different kind of artist.
ttff Who and what are your major influences?
MK Lately I've found the practices of artists Llanor Alleyne, Olafur Eliasson, Hella Jongerius, Nyugen Smith, the Third Horizon collective, and Rodell Warner to be a source of great inspiration.
ttff What are you presently working on?
MK I'm working with Dutch fashion designer, Bregje Cox on our Enclothed Cognition collaboration. That's me in the ttff artwork (​Untitled,​ 2017) wearing our VIRTUAL suit. We are currently developing new textiles and have a collaboration with site-specific dance company, Tori Lawrence + Co. in the works. Other than that, I have my personal studio practice and am working as a Creative Director in Pop-Up Magazine's Brand Studio.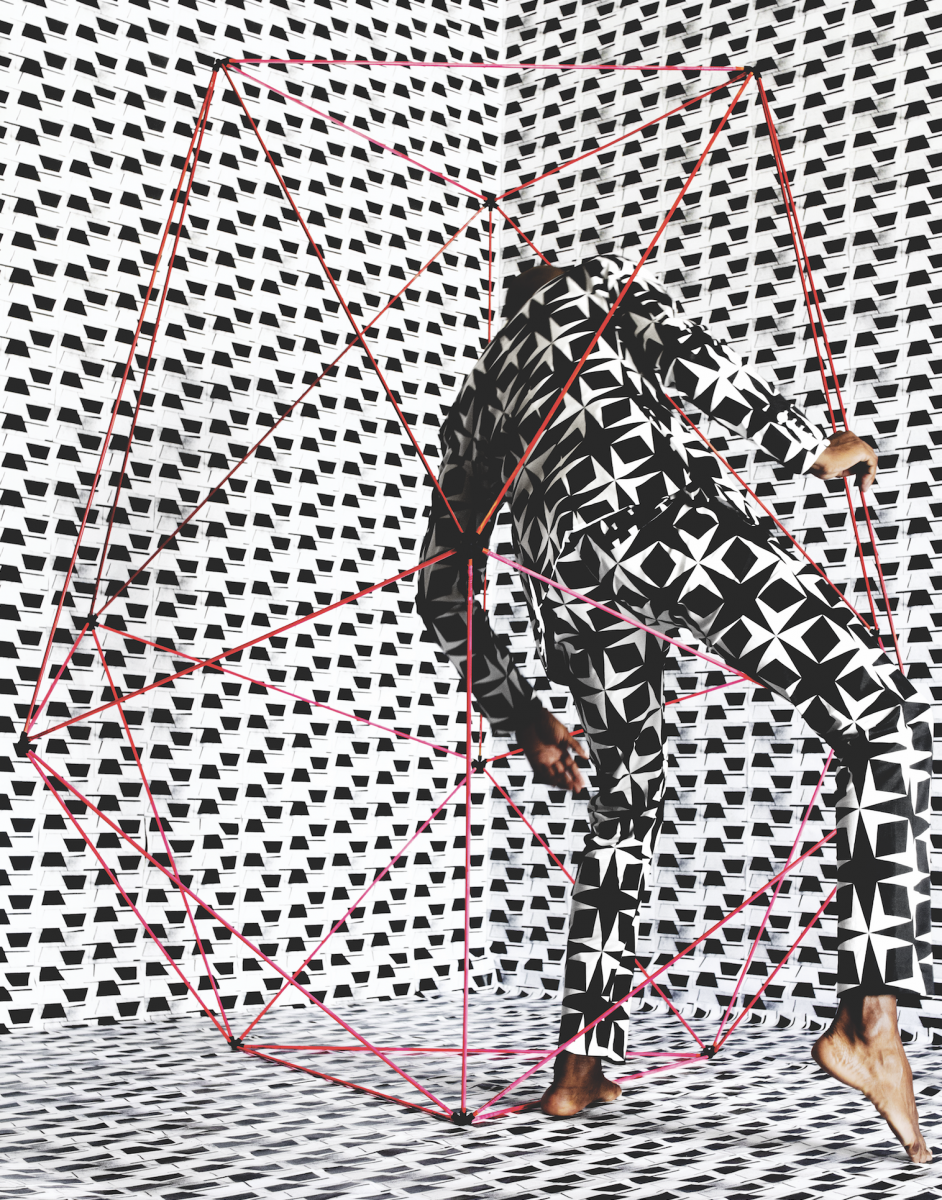 ttff What are your thoughts on being ttff/20's festival artist?
MK I'm honored to be named this year's ttff festival artist. I've wanted to participate in the festival for many years now. I'm not a filmmaker (yet) and being invited to contribute as a festival artist always seemed like an ideal way to participate creatively. I've admired ttff from next door in Barbados for many years but have yet to attend. It's always been a standout festival in my mind.
ttff How do you view ttff and its role within the region?
MK ttff is one of the most important film platforms in the region. That makes it significant to the global film industry. There aren't many opportunities for Caribbean filmmakers to screen their films let alone network, attend workshops, update their skills through masterclasses. This is what makes ttff special and significant in the Caribbean arts/film community.
ttff What impact would you like your work to have?
MK I want it to catch your attention and encourage you to think of a once familiar subject in a totally new way. It is my hope that my works get one to spark delight and thought long after I am gone.
ttff Has the (COVID-19) pandemic affected your work in terms of the topics and issues you want to explore?
MK It has instilled a sense of urgency following the initial shock of it all. The focus of my artwork hasn't changed much since the pandemic is exposing the vulnerabilities of our current systems, many of which I have come to interrogate through my artwork. For example, our relationship with artifacts and the built environment are still important and have an impact on our well-being. That isn't going to change. The pandemic provides new context and perspectives.
You can learn more about Mark King's work by visiting his site:
markkingismarkings.com