At ttff we love working with young people and helping to shape their career decisions by professional mentoring; while making their experience fun. Our Two interns for this year are Faith Ayoung, an SBCS student and Nick Rampersad, one of our Youth Jurors from ttff/17. We spoke to them during their busy day to find out about their experience interning with us.
ttff: How did you get involved in the ttff?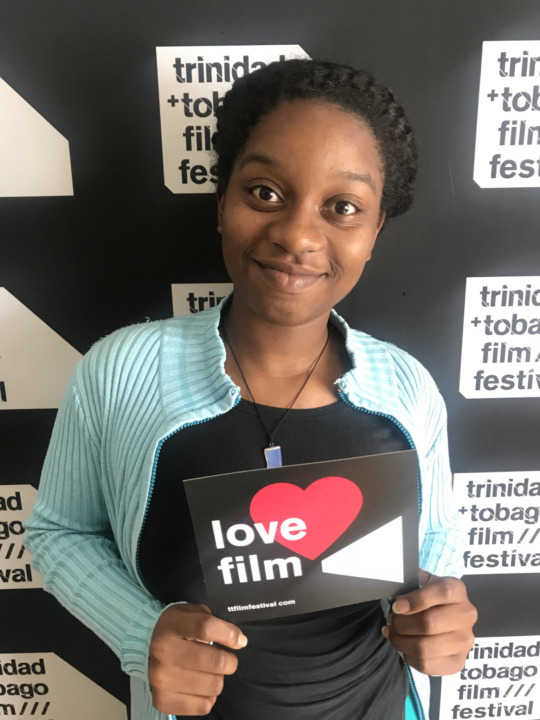 Faith: I got involved in the film festival because of my SBCS media lecturer. She told me me about the festival and how volunteers might be needed. So I called to find out about it and voila, I'm here.
Nick: I first got involved with ttff by serving on the Youth Jury  2017. This was a life defining experience and one that further cemented my love for filmmaking. As a youth juror, I viewed an array of films that highlighted the social and moral issues that all teenagers and young adults living in different parts of the world are faced with. I got to work alongside my fellow youth jurors, who were not only talented but also deeply passionate about film. Working with them in a demanding environment enhanced my social and analytical skills and also allowed me to look at situations from a different perspective.
ttff: How is the experience so far? Now this year you are here as an intern? Are there any differences?
Faith: So far it has been going really well. This is my first year and I came in as an intern, I help out with admin mainly but I'm also assisting with media  and the social media departments, and it's fun. I like being busy and so helping out in many different aspects is really nice and I get the experience also. For example, making calls to media houses to give or receive information on upcoming events to answering calls from the public on information about the ttff and ticket sales. Beforehand I would have never had to make calls as often or receive. I didn't particularly like talking or making calls before, not that has changed but this experience has helped me become more comfortable with it, more relaxed and confident.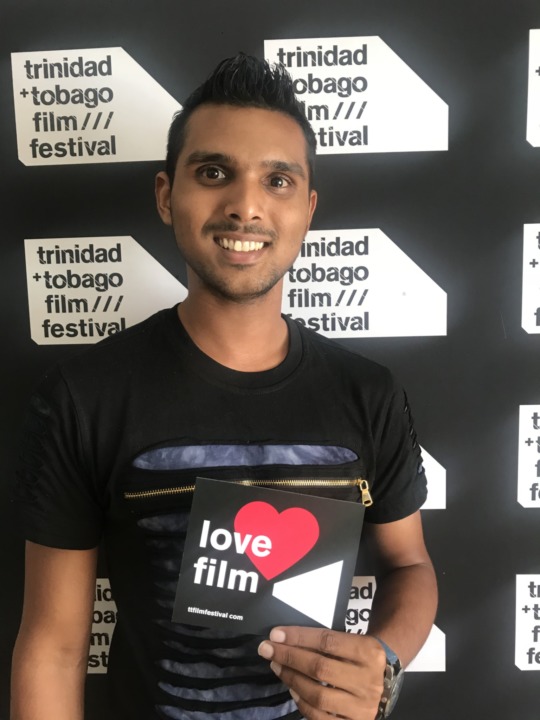 Nick: So far it's been a thrilling experience. Interning at ttff has given me behind the scenes look at all the work that goes into making this event a success. I intend to make the most of this opportunity as it helps me further my knowledge about our local film industry. On a daily basis I'm making calls to film makers, branding our merchandise for distribution and mainly just helping out in any way i can. It's a complete contrast from being a juror judging films, to actually working to put the entire festival together. Also this year one of my many responsibilities is dealing with the youth jury, which is a stroll down memory lane.
ttff: Any fun moments?
Faith: Well yes, there was the pre-lime in Port- of -Spain, at Drink on 63 Rosalino Street. It was a new experience being out among creatives like myself . Though I was on social media duty, I had the opportunity because of it to chat with a few people in the film industry, other volunteers and animators and artists. For me it was really cool to see a lot of local creatives all in one place, chatting and laughing. I also brought along a friend and she enjoyed herself so I got to kill two birds with one stone: she wanted to go out with me and I got to mingle.
Nick: Yes, there are a lot of fun moments, sometimes you can't contain your laughter. Working with the ttff staff is so enjoyable, the atmosphere is always filled with happiness and kindness. Being able to associate with other creatives, who share my zeal for film in what is  a "work environment" is honestly like being on cloud nine.
ttff: Why did you apply to intern at the ttff?
Faith: I have developed a love for  filming, video editing and photography during the past year. Hence, the reason I applied was to get more of a feel for the film environment or get an idea of how the behind the scenes of films and festivals are.  I didn't know what to expect but seeing as I am currently pursuing my degree in Creative Media Production, I thought it would be a fun programme to be in during the July/August vacation until school restarted.
Nick: I applied to intern at ttff, because i'm an amateur director and i wanted to get hands on experience in the film industry itself. Filming and Directing is the career path that i am currently pursuing, and to have this once in a lifetime opportunity to get this wealth of knowledge from the festival is incredible.
ttff: Your Expectations and what you did not expect?
Faith: To be very honest, I did not know exactly what to expect, I just agreed to help out with video editing, social media and to be an extra hand for assistance with events or anything else. The main idea was to volunteer and give of my time and abilities. Now  what I did not expect would be actually the amount of work that goes into making this festival happen. This just being an observation because I do not have as much of the brunt of work to do as the head personnel of the festival  but I would say I did help out a lot and there was still a lot done by other volunteers.
Nick: I expected to be working at MovieTowne for the duration of the festival but then learned that the office staff is the glue that holds the entire festival together. What was unexpected to me was the number of embassies and high commissions that are involved with the festival. I've gotten the privilege to meet some of them and its surreal. These embassies also help promote the festival on the international market which makes it a flagship event here in Trinidad and Tobago.
We're very grateful to have Nick and Faith working with us and wish them the very best in a future in filmmaking. To intern with us in the future, connect with us here.
love, film