Every year, ttff highlights homegrown talent and excellence by awarding prizes for Best Trinidad+Tobago Film. In competition for this year's prize are the following films:
Get Free!, dir. Akkel Charles
I Don't Call it Ghetto, dir. Miquel Galofré
Mightier dan de Sun, dir. Trevon C. Jugmohan
Waiting In Strange Times, dir. Kristof West
The Youth Jury views and considers for award recognition, films which focus on young protagonists dealing with coming-of-age issues, challenges and triumphs. These are the films in competition for the Best Film as Selected by the Youth Jury:
Avatara, dir. Nadav Harel
Choosing Destiny, dirs. Angelo Berkeley and Shemaiah Trotman
Isla Serena (Serene Island), dir. Leonel González
K.I.N.G, dir. Rashad Frett
Mortenol, dir. Julien Silloray
Yellow Girl and Me, dir. Isabella Issa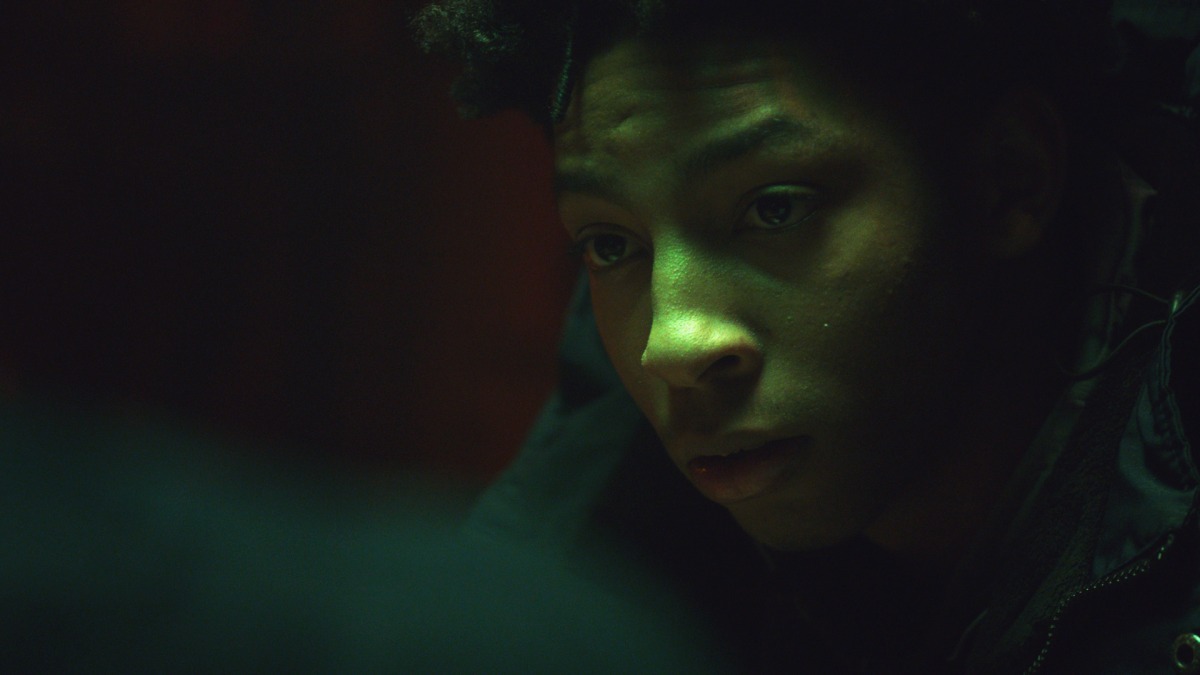 synopses
Best Trinidad+Tobago Film
Get Free!
Directed by Akkel Charles/ 2019/Trinidad and Tobago/ Narrative Medium/ 37 minutes
Twenty-one-year-old Iris' life is endangered as her ex-boyfriend returns to seek unwanted closure. A series of events unfold as we see what was, and what still is, between them. A raw, realist exploration of violence against women.
I Don't Call it Ghetto
Directed by Miquel Galofré/ 2019/ Trinidad and Tobago/ Documentary Medium/ 42 minutes
Single, divorced, mother-of-three, police officer Onika James-Turner has had a life filled with challenges, obstacles and heartache. In "I Don't Call it Ghetto", we see how her difficult past has only made her stronger, impelling her to reach for a different life, one in which she could help her community. We witness the great pride she takes in the work that she does, and how she is driven by the desire to be "part of the solution and not part of the problem". Her three children are the centre of her life and a new husband gives her strength. But she still faces the challenge of raising a teenage son in an area known for crime and must work hard to build trust in her role as a police officer.
Mightier dan de Sun
Directed by Trevon C. Jugmohan/ 2020/ Trinidad and Tobago/ Narrative Medium/37 minutes
Ten years in the making and filmed in Trinidad and Tobago with a team of home-grown professionals, "Mightier dan de Sun" is the story of an Indian couple with nothing to lose. In combination with mental illness and supernatural forces, alcohol becomes a catalyst for unfortunate events.
Waiting In Strange Times
Directed by Kristof West/ 2020/ Trinidad and Tobago/ Narrative Short/4 minutes
Set in Trinidad during the lockdown imposed by the government to prevent the spread of Covid-19, "Waiting In Strange Times" explores space and time during a period of boredom, uncertainty, confusion and fear.
Best Film as Decided by the Youth Jury
Avatara
Directed by Nadav Harel/ 2020/ Israel/ Documentary Short/ 25 minutes
Set in the cultural frontier zone of the Hindu Himalaya, "Avatara" (from the Sanskrit, "descent") explores the lived religion of goddess worship (Shaktism) in a remote pastoral valley. For her farmer and herder followers, the goddess's presence is all too real; quick to anger and ever-thirsty for sacrifices, she haunts them in their dreams and rituals, demanding complete submission as both child-like friend and motherly-punisher. In this enchanted world of magical creativity, the encounters with the goddess are transient, intuitive events that hold the key to creation and, for those lucky enough to see her, a short-lived salvation.
Choosing Destiny
Directed by Angelo Berkeley and Shemaiah Trotman/ 2019/ Trinidad and Tobago/ Narrative Medium/ 35 minutes
Two high school students are faced with life-changing choices as they try to navigate their love and the difficult circumstances that surround them. Tackling the contemporary issues of teenage pregnancy, abortion, suicide and illegal drugs, "Choosing Destiny" follows young people at a crossroads in their lives.
Isla Sirena (Serene Island)
Directed by Leonel González/ 2019/ Bolivarian Republic of Venezuela/ Narrative Short/ 15 minutes
Vivi, a young inhabitant of a fishing village, takes a trip by road and sea with her friend Vale to get to an island where, according to the stories of her dead mother, the mermaids live.
K.I.N.G.
Directed by Rashad Frett/ 2019/ United States of America/ Narrative Short/ 12 minutes
In the aftermath of Hurricane Irma and Hurricane Maria, a troubled boy is sent to Connecticut from the Virgin Islands to temporarily stay with his paternal aunt. In hopes of seeing his deadbeat father after broken promises, he ventures out into an unfamiliar city to find him.
Mortenol
Directed by Julien Silloray/ 2019/ Guadeloupe/ Narrative Short/ 28 minutes
Eleven-year-old Dwayne wants to avenge his older brother who was killed by an enemy gang.
Yellow Girl and Me
Directed by Isabella Issa/ 2019/ United States/ Narrative Short/ 9 minutes
Set in the Jamaican countryside, a young child named Nicole waits for her sister, Yellow Girl, to teach her how to swim. Like the water, Nicole does not resist; she flows, and nothing can stand in her way. Circumstances escalate when Yellow Girl breaks her promise and Nicole realizes that she is next in line for a lifestyle of sexual abuse. Nicole is forced to decide how far she will go in order to protect herself and her sister.
Images: production stills from 'Mightier dan de Sun', directed by Trevon C. Jugmohan and 'K.I.N.G', directed by Rashad Frett