In a move to strengthen the business and entrepreneurial skills of local filmmakers, we are partnering with the British Council, to continue our ongoing film industry development programme.
This stage of training takes place from 23 – 25 March 2018 and will bring together fifteen experienced filmmakers for a three-day workshop on project proposal writing and pitching. The workshop is designed to support filmmakers in developing a clear understanding of what investors are looking for, and the crucial business skills of proposal writing and presentations. In addition, they will get an opportunity to strengthen their delivery and pitching skills. The programme is a continuation of the Festival's partnership with the British Council, that began in 2017 with training for filmmakers and writers in screenwriting and script development.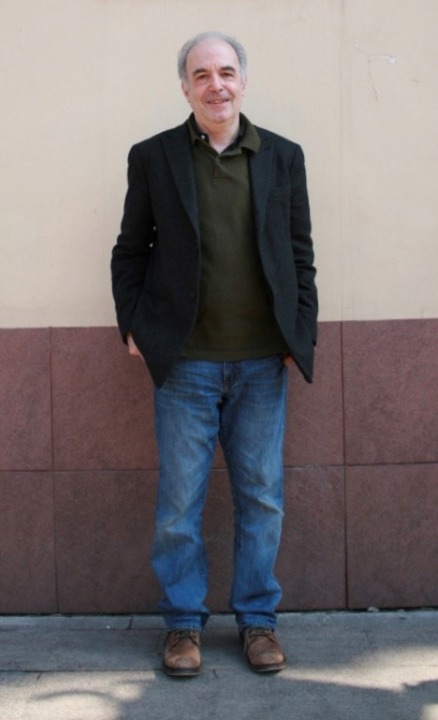 The workshop will be led by Peter Ansorge, Head of Short Courses and Part-time Diplomas at the National Film and Television School (NFTS), in the UK. Ansorge has previously worked for the BBC as a Script Editor and Producer in the Drama Department, and for the UK's Channel 4 as Head of Drama for television series and serials and as a Commissioning Editor for fiction, helping to create the Film On 4 strand. At the NFTS he developed and runs the popular Writing The Pilot and TV Drama: Creating The Bible courses. He has published two books on stage and screenwriting, Disrupting The Spectacle (Pitman) and From Liverpool to Los Angeles, (Faber).
The NFTS is considered to be one of the world's leading film and TV schools and a recognised centre of excellence. Established in 1971, the School offers post-graduate degrees, diplomas and short courses in specialist disciplines including Animation Direction, Cinematography, Fiction Direction, Documentary Direction, Film Programming and Curation,  Digital Effects, Games Design and TV Entertainment.
Also commenting on the project, Josaine Alexander, Country Manager, British Council said: " We recognize that there is potential for growth in the T&T film industry and are seeking to assist in filling the knowledge gaps. This is why we saw it as integral to extend our partnership with ttff and continue the capacity building programmes with the inclusion of the proposal writing and pitch development workshops.We hope that these workshops will equip the filmmakers to better position their  films to distributors in wider markets."
The  participants are:
Kevin Adams
Jamil Agard
Jeffrey Alleyne
Shea Best
Maya Cozier
Christopher Din Chong
Sonja Dumas
Janine Mendes Franco
Jian Hennings
Sean Hodgkinson
Juliette McCawley
Teneille Newallo
Jared Prima
Sophie Walcott
Dainia Wright
The British Council creates international opportunities for the people of the UK and other countries and builds trust between them worldwide. We are a Royal Charter charity, established as the UK's international organisation for educational opportunities and cultural relations.

The trinidad+tobago film festival (ttff) celebrates films from and about the Caribbean and its diaspora, as well as from world cinema, through an annual festival and year-round screenings. In addition, the ttff seeks to facilitate the growth of Caribbean cinema by offering a wide-ranging industry programme and networking opportunities.