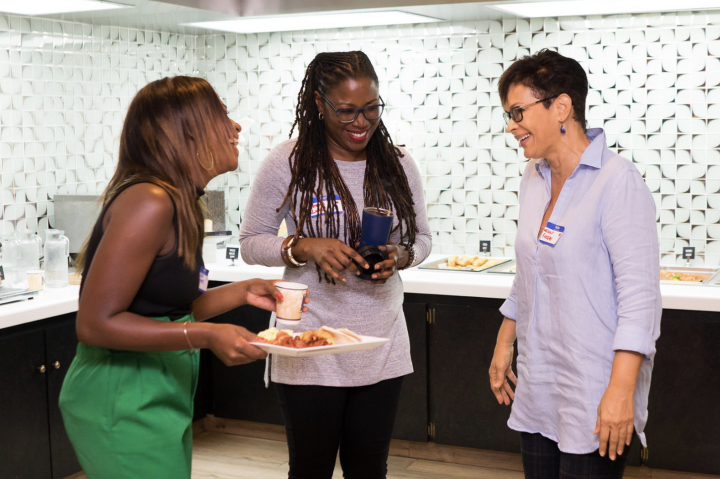 Caribbean filmmakers are chatting up a storm, in between laughs and mouthfuls of a sweet-hand T+T breakfast buffet at Rituals, enjoying the first industry event for ttff/19 carifesta edition.

Caribbean filmmakers very rarely get the opportunity to meet and interact in an informal setting; at film festivals around the region, filmmakers often congregate amongst their country groups, and industry associations and groupings tend to be localised. CARIFESTA was an opportune moment to have a gathering of filmmakers from the region, as many travelled to Trinidad as part of their country's contingent. And within the context of the CARIFESTA celebrations of regional creativity, the FilmTT Filmmaker Networking Breakfast was a welcome opportunity for filmmakers from around the Caribbean and Trinidad and Tobago to gather, meet and interact in a comfortable and relaxed setting within a structure that was designed to encourage filmmakers to meet peers whom they don't already know, talk filmmaking, projects, and, hopefully, regional collaboration.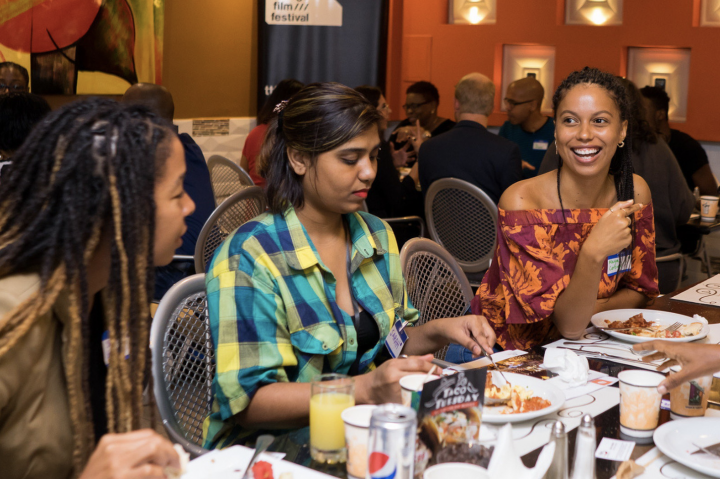 The Breakfast was held on 19 August, at Rituals Coffee Shop, Saddle Road, Maraval
ttff/19 industry events are sponsored in part by the Trinidad and Tobago Film Company (FilmTT).

(Photography by Marc Bain)