VCTT Volunteer Feature Writer Nickisha McClean Parris speaks to Arist Dean Arlen on his film.
The idea of exploring the 'living space' has always consumed Dean Arlen since he returned from the Ontario College of Art and Design, which he attended on a Commonwealth Fellowship completing his studies in installation art. Arlen also previously attended John Donaldson Technical Institute where he completed a Craftsman's Diploma in Jewellery Making and continued at UWI, St. Augustine pursuing a Certificate in Visual Arts.
His submission to this year's film festival is Sensing Travel: a series of deconstructing moments within aesthetics. This 17-minute documentary short will be screened in Grundlos Kollektiv on Thursday, September 20, as part of the Art Film presentation in collaboration with Culturego Magazine.
When asked about his work Arlen had this to say, "As an art student, my final programme involved installation Art. We really pursued a multi-disciplinarian approach utilizing woodwork, metalwork, sculpture, collages, video and film theory and the like."
Coming home Arlen found that finding filmmakers willing to share and collaborate was problematic. Finding many of the films being produced 'boring', Arlen felt that he needed to experiment with the art form and push the established boundaries.
Working on this project with co-producer and collaborator, his cousin Tahira Adams (in photo), who also functioned as editor, meant that over time they started putting together the film using footage that he had been shooting for quite some time. Arlen sees Sensing Travel as 'the tip of the spear' where this type of filmmaking is concerned. He notes that it speaks to how we relate to who we are and how we negotiate space.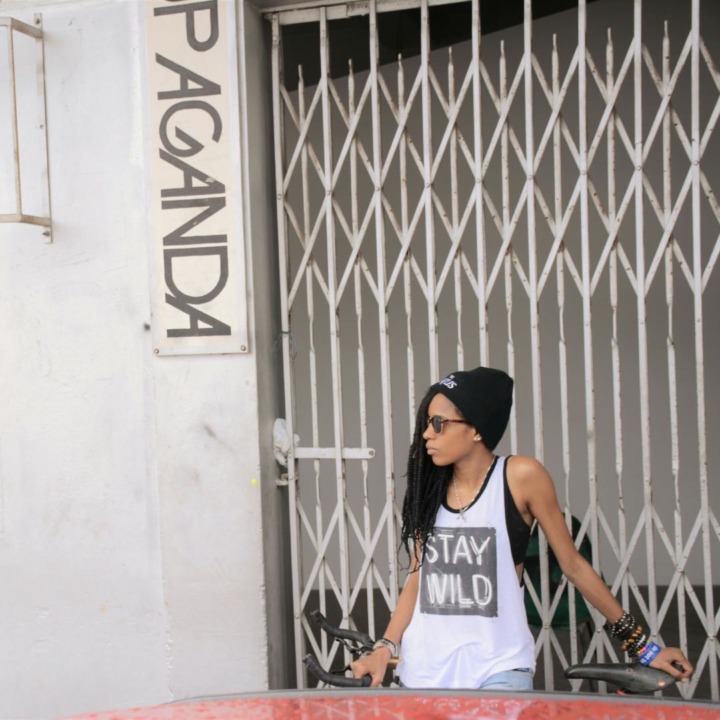 This film flows from Trinidad to New York on to Japan and then on to Thailand. There is a flow that is created about the migration narrative. There is a speech on immigration done by Professor Rhoda Reddock as well as one from an Indian activist and many interesting points are brought up, hopefully, there is another story that can come out of that narrative.
In its entirety, the film took 2 years to complete, we were really editing only on Sundays and it was a challenge doing something like this, but it was a challenge that allowed for growth. The idea is that while its an 'art film' it doesn't have to be slick and Sensing Travel has that aesthetic. In that, we juxtaposed ideas and ideals in the project. In a local film we have a rhythm that is specific, almost an 'offness' when placed next to a Hollywood production.v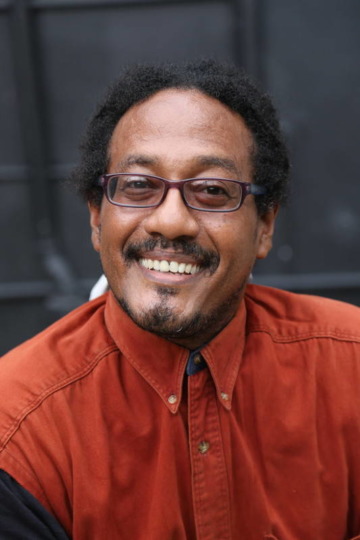 When asked who should see this film, Arlen had this to say, "I think art student, filmmakers, theoretical thinkers and the like should. What are Caribbean films creating a discussion on? Really though, I know Yao Ramesar makes films in a particular style that lends to deeper discourse Another film maker's whose work is impressive is Tony Hall with his exploration on Jouvert in a modern space operating in the vernacular. His work with the Banyon company is quite compelling.
Honestly, I don't know if we really need to go forward. I created a documentary. The format is what is different but not new really. It's almost an 'early MTV' format. At its core, we have certain formulas for creating a film that is constant; build, paint a picture, edit, it is all a theoretical conversation. This didactic is seen mainly in music videos."
I know others are doing it, 'challenging the narrative'. Historically film is influenced by life, by art, filmmakers in Europe have always been doing it, I really hope that Sensing Travel opens the door to that conversation. There is a type of rhythm that emerges. Basically, it comes down to being a summary of a travel diary. A conversation of sorts.
While Arlen doesn't see the project as experimental in nature he does see it as exploring the vernacular of film. About questioning how we think about space, especially from a Caribbean standpoint. "I think this isn't something we really do, I remember hearing once that what is needed in Architecture isn't more architecture but more theorists – and this could be what is needed in this field – people thinking about the theory of what is being done."
One day though, he'd like to work with local filmmaker Yao Ramesar, "He uses his films as art, with his long spans and landscapes, and his work is indicative of what is needed in the discourse on the aesthetic of the craft. Of course, it would be great to also work with Peter Doig, he is a visual artist that who loves film, his art has an aesthetic that is appealing on that scale. His art references film. Clearly opposite ends of the spectrum, him it would be interesting to see what a project would look like, with Yao, there would be an aesthetic of collage and rhythm. And in this, there would be the complexity of how to produces our 'offness' that glitch…"
He sees the goal of being like Hollywood as unrealistic, "I think in the industry we should look at 'B' movies, really look at Sharknado and how much it grossed, look at the Lifetime channel, Nollywood, Bollywood. What do we really want to put out there."
Dean will be present for an Artist's Talk at Grundlos Kollektiv tonight, Thursday 20 September for Art Films starting at 7pm.