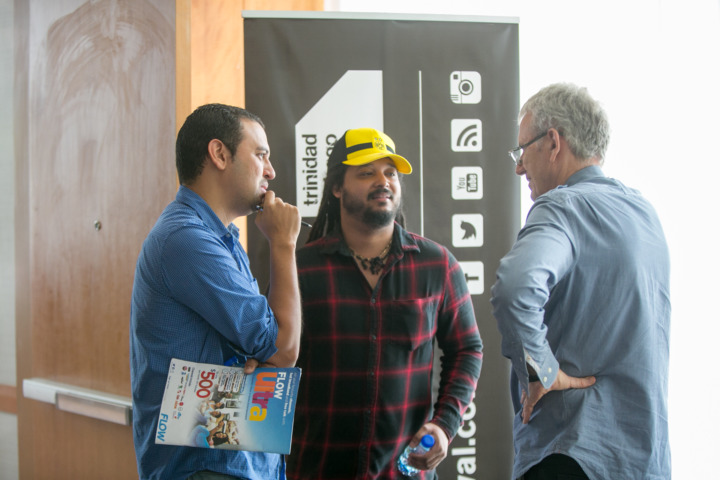 In photo: Green Days By The River's Producer Christian James and Director Michael Mooleedhar get some advice from ttff Festival Director and Founder, Bruce Paddington at CFM 2015
The 12 successful applicants for the third Caribbean Film Mart, sponsored by BP Trinidad and Tobago have been announced.The Caribbean Film Mart, which will be held from 22 – 23 September, during the trinidad+tobago film festival, seeks to foster relationships between T+T filmmakers and the international film industry, by stimulating and facilitating dialogue and sharing of expertise.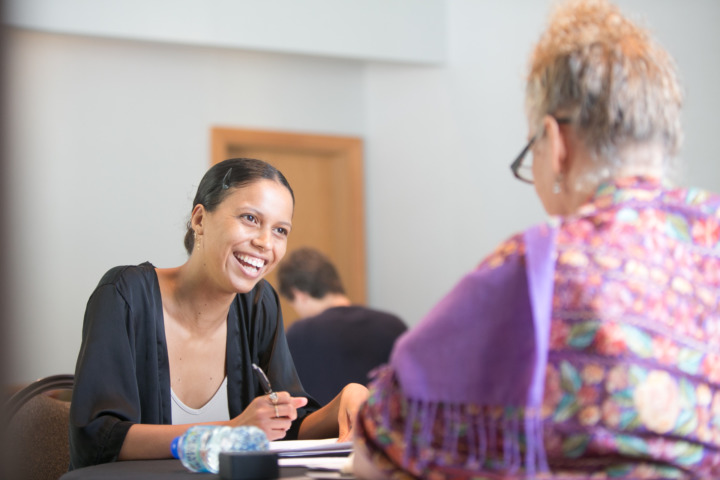 In Photo: Director Maya Cozier at One on One Session at CFM 2016
The selected  filmmakers will meet one-on-one with international film professionals specialising in production and distribution.  The Mart will include presentations on international appeal and viability of local films and funding including co-productions. Robert Maylor, producer of Sprinter,  together with director Storm Saulter who workshopped his project at CFM 2015 and which  has recently been released to wide acclaim, will present a case study.
In Photo: ACP presentation at CFM 2015
At the end of the second day, the filmmakers will 'pitch' their project to an international panel of judges.  The winner will be awarded a cash prize of $TT 75,000 sponsored by BP Trinidad and Tobago. A second prize of a year's mentorship by international industry expert Joanne Butcher will also be awarded.  These winners will be announced at the ttff's awards ceremony on September 25.
The successful participants and their projects are:
Dance the Cocoa – Juliette McCawley
 Mas Slaughter – Christopher Din Chong
The Jaguar – Ryan Khan
Virus – Michael Rochford
Steel – Glenford Adams
Igual Paradise – Shea Best
Wishing for Wings – Kim Johnson
Silk Road – Janine – Mendes-Franco
Trinidad's Missing – Reynald Seydass
Hey Handsome – Roderick de Weever
Fairway – Kafi Kareem Farrell
Right and Left – Sonja Dumas
The trinidad+tobago film festival (ttff) celebrates films from and about the Caribbean and its diaspora, as well as from world cinema, through an annual festival and year-round screenings. In addition, the ttff seeks to facilitate the growth of Caribbean cinema by offering a wide-ranging industry programme and networking opportunities. The ttff is given leading sponsorship by BP Trinidad and Tobago, the Ministry of Community Development, Culture and the Arts; supporting sponsorship by The National Gas Company of Trinidad and Tobago and Republic Bank Limited; and contributing sponsorship by FilmTT and The National Lotteries Control Board (NLCB).