We are honoured to introduce the jury members who will be judging the competition films at ttff/21. Each jury is given a list of criteria on which they must score each film. Marks for each film are collated, and the film with the highest overall score in any given category wins the jury prize for that category.
narrative jury
Vashti Anderson
Vashti Anderson is a filmmaker based in Brooklyn, NY. Her background includes an MFA in Film from New York University, independent film and television crewing experience in New York City, and an award-winning filmmaking and writing career. Her recent narrative feature film, "Moko Jumbie", had its world premiere at LA Film Festival and ended its festival run at Edinburgh International Film Festival, also screening at Bentonville, Curaçao International Film Festival Rotterdam, Caribbean Film Series at BAMcinematek, ttff and others. It won the Chris Columbus/Richard Vague Film Production Award, the Canon Filmmaker Award from Film Independent, Best Screenplay at the Bahamas IFF Filmmaker Residency Program and Best Screenplay at Mosaic International South Asian Film Festival. It is currently being distributed by Indiepix, playing on Amazon Prime and other platforms.
Diana Cadavid
Diana Cadavid is a Colombian/Canadian curator of film and new media, with wide experience in international film festivals. She's currently the artistic director of the Los Angeles Latino International Film Festival (LALIFF) and the Festival Internacional de Cine de Cali (FICCALI) and Ibero–American programmer for the Toronto International Film Festival (TIFF). Cadavid has also worked as associate director of program and industry for the Miami Film Festival (MFF) and director of programming for the International Film Festival of Panama (IFF Panamá). Diana produced and edited the short films "Breathe the Night", "Bleiben", "Still Life with Echo" and "Define Solidarity", directed by Álvaro Girón. She was the production manager for the feature film, "Mañana a esta hora" ("This Time Tomorrow") by Lina Rodriguez.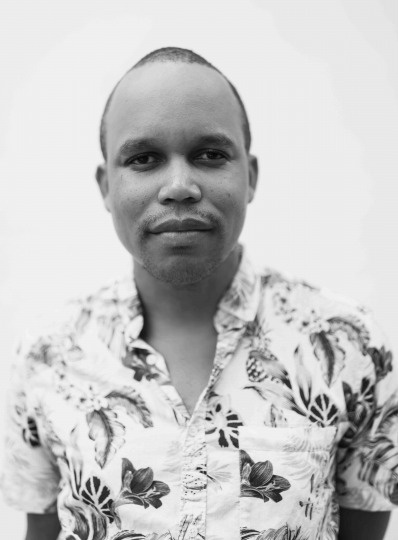 Kareem Mortimer
Kareem Mortimer is a Bahamian director of narrative films, documentaries, music videos, commercials and experimental films. He believes in creating unique, powerful and beautiful images that resonate with audiences long after being seen. His films have been distributed in 40 countries with airings on PBS, Aspire, Showtime, NBC, Logo and Canal 22. His feature films include "Cargo" and "Children of God"; television shows include "Hip-Hop Nation: Notes from the Underground", "The Electronic Lounge", "This Is Paradise" and "Extraordinary Cuisine". Over the course of his career, Kareem has won over 35 awards for his work, including two Icon Awards and an African Movie Academy Award. He is an alumnus of Berlinale Talents and Toronto International Film Festival Talent Lab. He served as curator of the film programme at The Island House Cinema for five years and creative director of The Island House Film Festival for three years.
documentary jury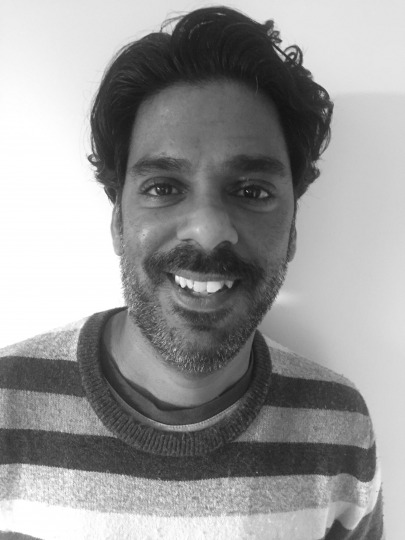 Jonathan Ali
Jonathan Ali is a film curator and programmer. Based in London, he is director of programming for Third Horizon Film Festival in Miami, Florida. He is a programme consultant for Sheffield DocFest and London's Open City Documentary Festival; a programmer for the experimental Alchemy Film and Moving Image Festival in Scotland; and a programmer for the international features section of Tribeca Film Festival. He is a member of Criterion's Curatorial Advisory Board and the UK's Independent Cinema Office's Screening Days Advisory Group. Previously, he had programming roles at London's East End Film Festival, trinidad+tobago film festival and TIFF. He is co-founder of The Twelve30 Collective, which screens Caribbean cinema in the UK, and is a 2021 Flaherty Seminar Fellow.
Selwyn Jacob
Selwyn Jacob joined the National Film Board's BC & Yukon Studio in 1997 and went on to produce over 50 NFB films. His many credits include "Crazywater", directed by Inuvialuit filmmaker Dennis Allen; "Hue: A Matter of Colour", directed by Vic Sarin and "Mighty Jerome", written and directed by Charles Officer. Jacob's most recent feature documentary credits include Mina Shum's "Ninth Floor" about the infamous Sir George Williams Riot of 1969, which was selected for TIFF's 2015 annual top ten list of Best Canadian Films, and Baljit Sangra's "Because We Are Girls", exploring the impact of sexual abuse on a conservative Indo-Canadian family living in small-town British Columbia. Selwyn retired from the NFB in June, 2019. Selwyn has since returned to the private sector as an independent producer/director.
Karen McMullen
Karen McMullen is a features programmer at Tribeca Film Festival and DOC NYC Film Festival, director of programming at the TIDE Film Festival, and screens for Sundance Film Festival. She's a juror at the Pan African and Bentonville Film Festivals, Black Public Media and the Cinema Eye Honors. She moderates live and virtual filmmaker Q+As and panels for the African Film Festival, Pure Nonfiction, Netflix, NYWIFT, Women Make Movies and HBO screenings. She's a frequent guest speaker on television, radio and at filmmaking organisations. A Brown University graduate, McMullen is a post-production professor at Long Island University. She has picture and sound editing credits on features, documentaries, and short films.
new media jury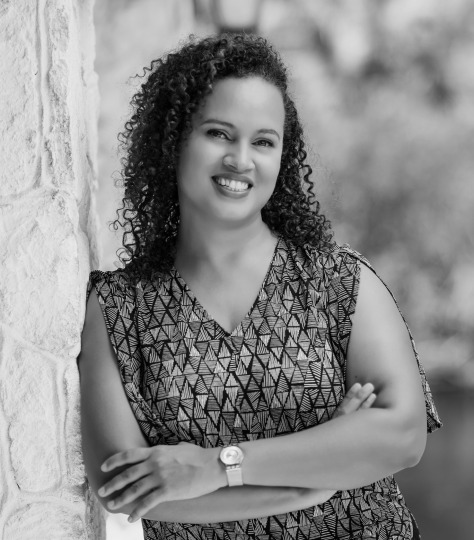 Dr. Daniela Fifi
Dr. Daniela Fifi is an art educator and curator who has worked in museums and galleries in the Caribbean and US. She is the former chief curator at the National Art Gallery of the Bahamas and former curatorial specialist at The National Museum and Art Gallery of Trinidad and Tobago. She is a doctoral graduate in Art and Art Education at Teachers College, Columbia University and holds a Bachelor of Fine Arts from Pratt Institute, New York and a Master of Arts in Art Gallery and Museum Studies from the University of Manchester, UK. Her doctoral research focuses on Caribbean art and intercultural programming in museums. Daniela has been awarded several fellowships and awards during her career including the New York State Assembly, Caribbean Life Impact Award; the Museum Education Research Fellowship at the Whitney Museum of American Art; and the Samuel H. Kress Interpretive Fellowship. She is currently the managing editor of Small Axe Visualities: A Caribbean Platform for Criticism, a project of the Small Axe Journal and also serves on the peer-review board for Viewfinder and The Art Education Journal, journals of the National Art Education Association (USA).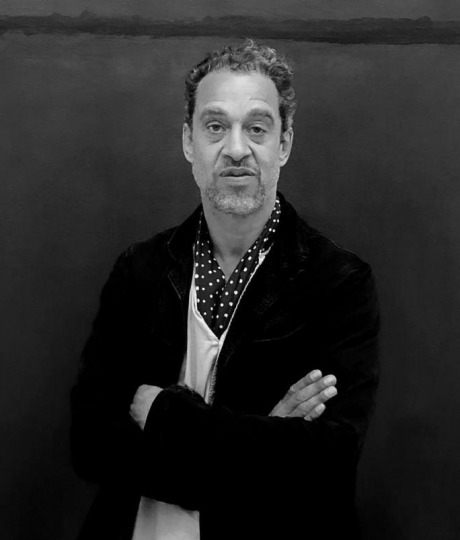 Zak Ové
Zak Ové is a British/Caribbean artist with a multidisciplinary practice across sculpture, film and photography. His work is informed, in part, by the history and lore carried through the African diaspora to the Caribbean, Britain and beyond, with particular focus on traditions of masking and masquerade as tools of self emancipation. Ové's solo presentation "The Invisible Man and The Masque of Blackness" – 40 sculptures exhibited alongside works by Rodin – was on view in the B. Gerald Cantor Sculpture Garden at LACMA, Los Angeles, CA from (2019). Ové has presented solo sculpture installations in the Great Hall at the British Museum, London, UK; San Francisco Civic Centre, San Francisco, CA; Forecourt of Somerset House, London; The Ford Foundation, NY; The Royal Ontario Museum, Toronto; and The Slavery Museum, Liverpool among others. Ové's work features in a number of museum collections, as well as in private foundations, including the British Museum, London; Newark Museum, New Jersey; Pérez Art Museum Miami, Florida and many others. He curated the seminal and widely-acclaimed exhibition, "Get up, Stand up now: Generations of Black Creative Pioneers" at Somerset House, London in 2019.
Oneika Russell
Oneika Russell is a Jamaican artist whose current art practice focuses on investigating the trope of the othered native within the paradigm of "paradise" and tourism industries. Her current work borrows imagery, techniques, and formats from the culture of craft and souvenir-making in the Caribbean, such as wall hangings, postcards and gift items. The objects and videos made explore how Afro-based figurative imagery is used as a tool in presenting culture and people as consumable products. The imagery created also investigates the role of trade, migration and unofficial economies as direct influencers of how representation occurs. Russell's major presentations include "At the Crossroads: Critical Film and Video from the Caribbean" at Perez Museum of Art Miami in 2016 and the 2018 Dakar Biennial.
student films jury
Carver Bacchus 
Carver Bacchus has worked as a communications consultant since 2008 and has created documentaries, animations, corporate videos and communications programmes for a wide range of clients, including the Food and Agriculture Organization of the United Nations (FAO), the United Nations Development Programme, The German Embassy, Port of Spain, The University of the West Indies and the Institute of Marine Affairs, Trinidad and Tobago. He is the founder and managing director of Sustain T&T, a not-for-profit focused on environmental and economic sustainability education. He is also the founder and festival director of Green Screen, the Environmental Film Festival, the only environmental and sustainability-themed film festival in the English-speaking Caribbean. Carver holds a BSc in Communications and has other specialist training including a Diploma in Motion Picture Directing, a Certificate in Integrated Marketing Communication for Behavioral Impact in Health and Social Development (COMBI) and the Scrum Master I designation.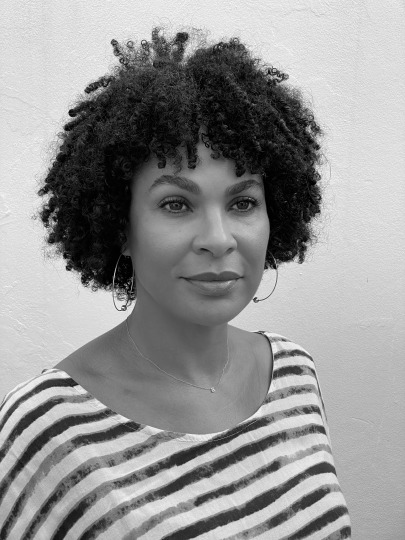 Asha Lovelace
Asha Lovelace made her directing debut with the short film, "George and the Bicycle Pump", then produced and directed the feature film, "Joebell and America", based on a short story by her father, renowned writer Earl Lovelace. A former lecturer at the University of the West Indies, part of Lovelace's focus has been on developing a more distinct Caribbean vision and aesthetic in film. Founder/festival director of Africa Film Trinidad and Tobago (AFTT), Asha is also the regional secretary for the Caribbean diaspora of the Pan African Federation of Filmmakers (FEPACI).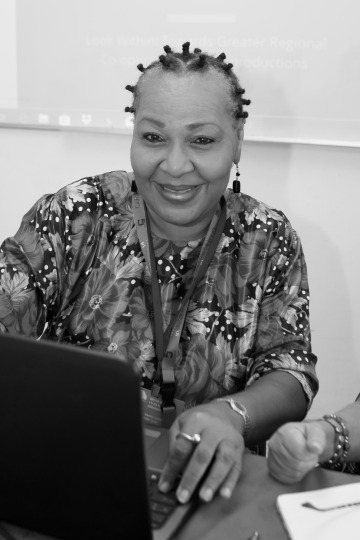 Annette Nias
Annette Nias is film commissioner with the National Cultural Foundation in Barbados. For the past five decades she has played roles which include performer, director, producer and stage manager at many concerts, plays, musicals, festivals, fashion shows, film and television productions, etc., in Barbados and abroad. Nias functioned in several arts development and technical/production capacities with the National Cultural Foundation from its inception in 1983 until 2015, when she was appointed Film Commissioner with the Cultural Industries Development Authority.