It is our pleasure and delight to announce the 2021 festival artist, the multi-talented and irrepressible, Sheena Rose, whose work, "Monolithic", will form the basis of our festival poster and ephemera.
Barbadian visual artist, Sheena Rose, (b.1985) has a multi-disciplinary practice which includes painting, drawing, performance art, new media works, public art, and mixed media works. Sheena has participated in numerous biennials, museum and gallery shows, art fairs etc, and her work is in regional and international collections, including that of tennis superstar, Venus Williams.
Sheena has been extensively featured in the press and on book covers. Notable press includes The New York Times, Travel & Leisure Magazine, Vogue. Book covers include Robert & Christopher Publishers' See Me Here, and The Star Side of Bird Hill written by Naomi Jackson.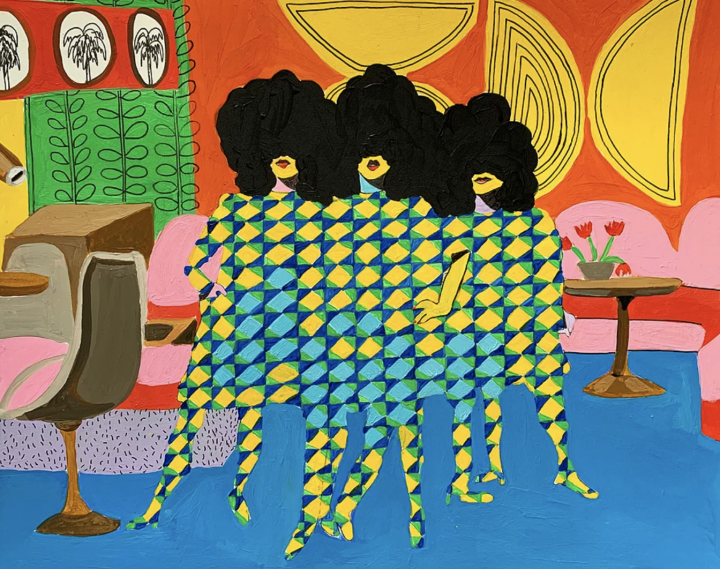 In 2019, Sheena created a two-story mural at the Inter-American Development Bank Headquarters in Washington DC. Sheena also created a nine-foot tall mural for "The Other Side of Now", and exhibition at the Perez Art Museum Miami.
Sheena is a Fulbright Scholar and holds an MFA in Studio Art from the University of North Carolina at Greensboro. In 2020, she received the Greensboro School of Art "Distinguished Alumni" award.
You can learn more about Sheena and her practice by following her Instagram account – an experiment in performance and discovery in its own right – and by visiting her website.