Renee Ravello-Student, Ken Gordon School of Journalism and Communication Studies
Director, Gabriel Osorio delivers a masterpiece with his 11 minute animated short film, 'Bear Story'. The film follows a lone bear who takes to building a mechanical contraption in order to showcase his life story after returning home from an exploitative stint as a circus act. The Bear ended up at the circus after he was taken from his family and forced to become a performer.
Though the film is itself a political analogy in reference to the dictatorial Chilean Pinochet regime, the imagery proves to be stunning and elegant when combined with the music which adds a poignant sense of emotion. Most individuals may shy away from viewing a film marked under the animated category but Osorio ensures that whoever watches it is immediately gripped by the clever artistry and heart-tugging plot.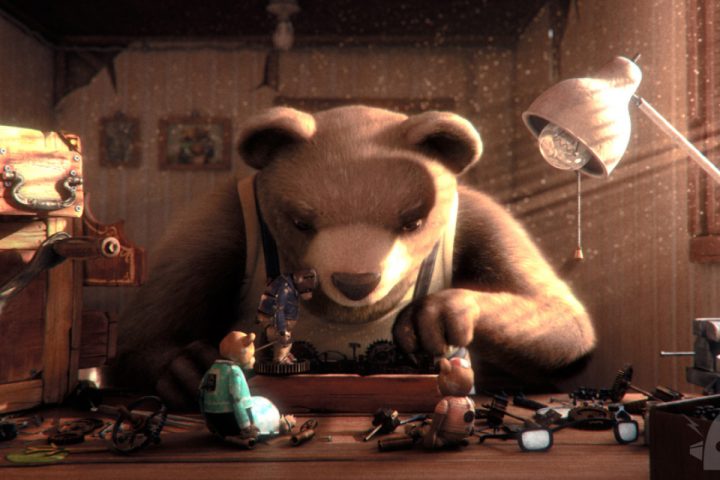 Though the film is indeed animated, the sensitive issues surrounding the melancholy undertone provides the audience with the chance to feel the raw emotion felt not only by the main character, but the by the creator as well. The comparisons and visuals used in this film to bring this difficult history to life were clever and original, while still, on another plane, being entertaining.
Perhaps what is most enjoyable about this film is the use of what is seen as a mostly innocent outlet, animation, to explore painful truths. Animation, with animal characters, is often seen as being for children but it has been used in this film to remind us that we are never too old to learn about things in the simplest of forms. The most difficult pill to swallow is often the one that hits through human interest and that is because it draws closer to reality. "Bear Story" is a tale of a reality that has passed and left its harsh effects while reminding us to keep room for hope to flourish. This short film is definitely recommended to anyone who is willing to sit 11 minutes for the sake of good art.