We're delighted to announce the selected filmmakers for the EFM Doc and Fiction Toolbox programmes: Vonley Smith (Barbados) with his film 'Voice of the Ocean' and Teneille Newallo (Trinidad and Tobago) with her film, 'La Diablesse'. Both filmmakers will participate online in a series of development and mentorship sessions in preparation for the 2022 European Film Market. At FILMCO we hope that their participation in the market will bolster and help advance their film projects as well as grow their capacity towards operating within the international industry.
With close links to the Berlinale, the European Film Market is one of the top three meeting places of the international film and media industries. Over a period of eight days, around 10,000 representatives of the international film and media industries – primarily producers, buyers and sales agents, distributors and financiers – come together to network, exchange, inform themselves and do business.
FILMCO convened a small committee of Board members to review the applications and select the projects based a series of criteria. Marks were added to a score sheet, with the projects (which met the criteria) with the highest scores selected for participaton.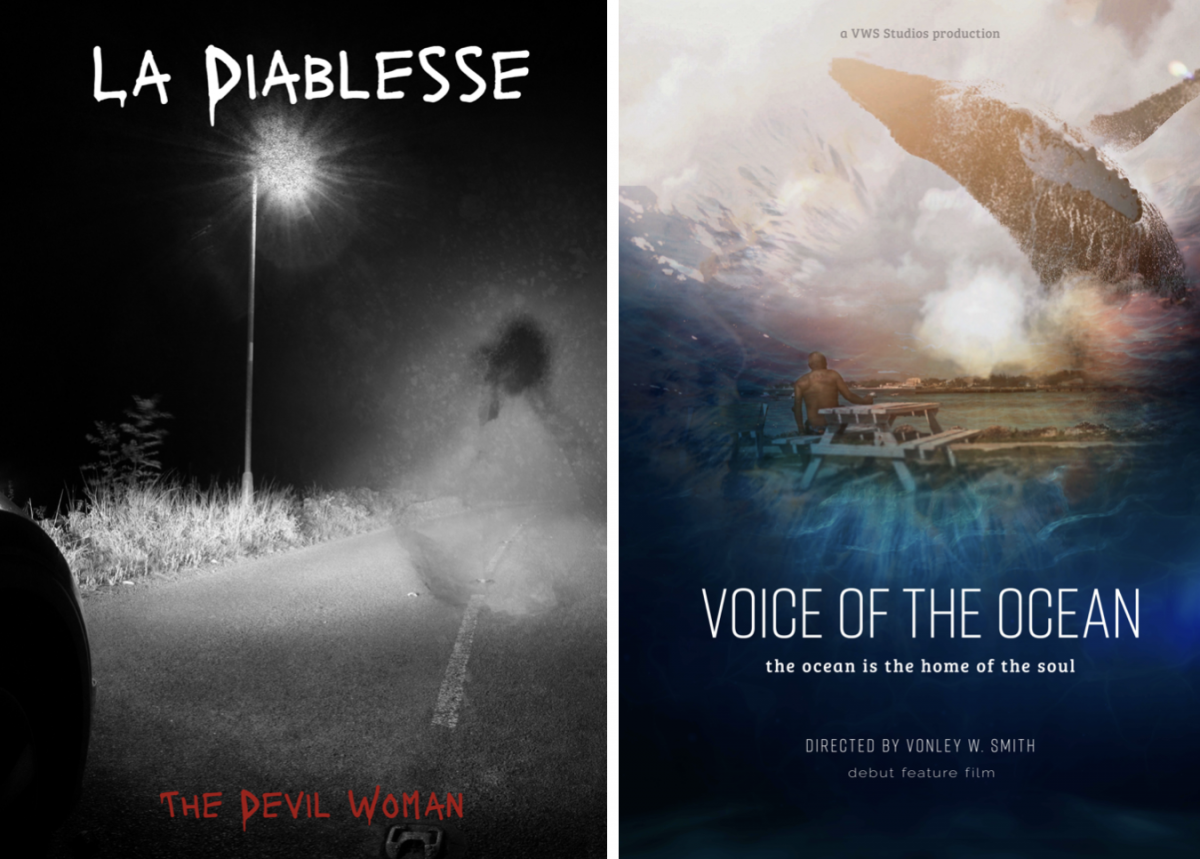 About La Diablesse
narrative feature in development
An American woman, Crystal awakes with no memory and finds herself trapped in a deserted colonial estate – an old slave plantation – in Trinidad. She bumps into others, suffering the same fate as her and as she searches for a way out, finds herself hounded by flashes of tormenting memories of these strangers, and terrifying coincidences that prevent her escape. It eventually becomes apparent that an insidious witch is feeding on their fears and that the only way out is for each of them to face the terrifying truth and confront their twisted past.
About Voice of the Ocean
documentary feature in development
Voice of The Ocean is a multi-faceted cinematic documentary centered around the inseparable connection between the ocean and our consciousness. Vonley Smith and experienced storytellers come together to have conversations on their thoughts about the ocean, and its impact on them living on an island heavily affected by climate change. Voice of The Ocean documentary film will be told through the personal story of Vonley Smith, a storyteller who embarks on an inner and outer journey to rediscover his voice as a filmmaker by diving into his intrinsic connection to water.