JAFTA Propella features a series of new shorts from Jamaica.
Origins Written and Directed by Kurt Wright
A hero from Jamaica's past is pulled from his own story, to retrieve an artifact stolen by an ancient witch intent on changing her destiny. A character driven, supernatural fantasy steeped in Jamaican folklore, and transported into modern times.
Shock Value Written and Directed by Adrian Lopez
A successful writer determined to save her marriage learns the true cost of misplaced faith and duplicity when forces threaten to destroy everything she holds dear.
Shoot the Girl Directed by Natalie Thompson
Ten-year-old Trench Town girl Likkle must stop Satan, her father's murderer from killing her, using her "brain to beat brawn".
Written by Tony Hendriks
Sugar Directed by Michelle Serieux
A young black Jamaican girl from the underclass and on the brink of womanhood works at a Jamaican resort where she witnesses tourists' affluence on a daily basis. As the de facto breadwinner for her very large family, she faces a crisis of conscience when a tourist couple seems to be the answer to her financial predicament.
Written by Sharon Leach
Silent Hearts Written and Directed by Janet Morrison
A Jamaican schoolgirl from a rural town is abducted by two men in a taxi on her way home from school with a friend. A businessman whose car has broken down and a roadside vendor witness two separate moments of the abduction. The film explores the thought processes of these two witnesses as the crime happens and the terrible consequences of their actions.
---
Kurt Wright – Origins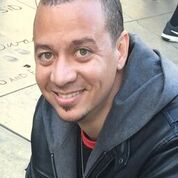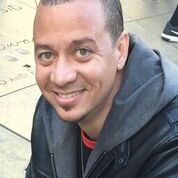 A graduate of The New York Institute of Technology in 2004, Kurt worked over the next decade to become one of Jamaica's most sought after Assistant Directors. After working on five  feature length films with directors ranging from Ras Kassa to Nick Cannon, as well as numerous commercial projects and music videos, Kurt eventually moved to directing – on season two of the popular Jamaican comedy series: Men Mi Kru. Subsequently he has directed multiple music videos such as the gritty Shotta by NoMaddz and Let Her Go by Christopher Martin, which currently has over 5 million views on Youtube. Kurt's resume also includes a growing list of commercial projects. His work has been presented at the UN in New York, Canada and as far away as England and Africa.
Adrian Lopez- Shock Value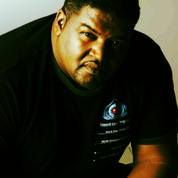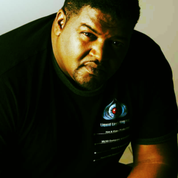 Born in Nairobi, Kenya, Adrian Lopez was educated in Jamaica, and received double-degrees in Computer Science and Marketing from the University of Lethbridge in Canada. Following a career in marketing and sales, he founded Liquid Light Digital in 2002 and has over 400 commercial and short film productions to his credit. His short film Roots, presented at the 2002 Animae Caribe Animation Festival held in Trinidad and Tobago won the award for Most Outstanding Animation. He also won the Caribbean Peer Awards for Producer of the Year – TV Commercial, Best Technical/Artistic Achievement, as well as the David Ogden Award for Best Director– TV Commercial in 2011. Most recently Adrian received the Gold Award in the Caribbean Advertising Federation (CAF) tier of the American Advertising Awards in 2016.
Nathalie Thompson- Shoot The Girl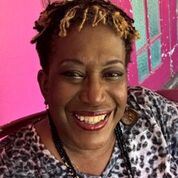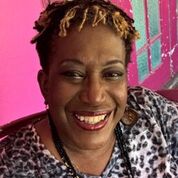 Born in Jamaica, educated at The Convent Of Mercy Academy Alpha, then the University of Windsor, Canada Natalie attained a BA degree in Communication Arts. A one time award winning stage actress, Natalie has spent at least one week doing every job on a film set (except catering). Natalie has been in the advertising, film and television production business for over 40 years and has directed over 500 commercials, industrial and short videos for local, regional and international markets and is the owner/director of Cinecom Productions Ltd. Credits as Line Producer and Production Manager on Films. A Former Executive Board member Women in Film and Television International she is presently developing several projects for film and TV.
Michelle Serieux- Sugar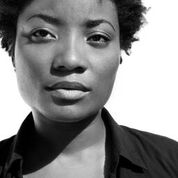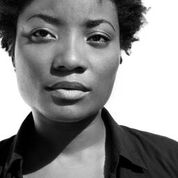 Michelle Serieux is a storyteller working in fiction, non-fiction and new media. She holds a BA (Hons) in Media and Communication with Minors in Drama and Cultural Studies from the University of the West Indies Mona Jamaica campus, a MA in Film/Cinema Studies from the Columbia University School of the Arts in New York and a Professional Producing Certificate from New York University. In 2013 she became the first Caribbean recipient of the Tribeca Film Institute/World View Latin American Media Arts Grant for her first documentary feature "Swimming on Dry Land" and in 2015 became a Chicken and Egg Pictures Diversity Fellow. Michelle is committed to telling stories that reflect the social and developmental issues in the Caribbean and connects them to a larger Pan African/global context. Her work in cinema has been screened in Europe, Africa, the US, Canada and the Caribbean, at various film festivals and other art spaces.
Janet Morrisson- Silent Hearts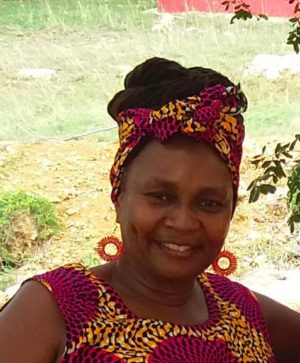 JANET MORISSON  is a BBC Award winning radio playwright (2012) who has worked in communications for over 40 years as TV and Radio Producer, Film Production Manager, Copywriter, Advertising Executive, and Social and Behaviour Change Communications Specialist. She holds a BA in  Radio & TV Arts from Ryerson Polytechnic,(now Ryerson University) and an MA in Communication for Social and Behaviour Change, 2005 (with Distinction) from the University of the West Indies. A passionate write she is writing a screenplay for the Fisherman, her Award winning radio play, publishing a series of short stories, head a team of writers on a dramatic television series, for which she recently wrote a pilot and mount her stage play Two Dirty Old Ladies next year. She has also written the environmental docudrama "Earth Tales" – In the Land of 2 Wood and Water"(1995) produced in Jamaica for BBCTV2 by Phase Three Productions; and episodes of "Claffy", a popular comedy series on Jamaican Television in the 90's. A former Casting Director along with her business partner Maxine Plummer, Mrs. Morrison was responsible for the local casting for the Disney produced film "Cool Runnings"(1993) directed by Jon Turtletaub; principal casting for the independent film, the Lunatic (1991)directed by Lol Crème and Dancehall Queen" (1997) directed by Rick Elgood and Don Letts.