The Bastard Sings the Sweetest Song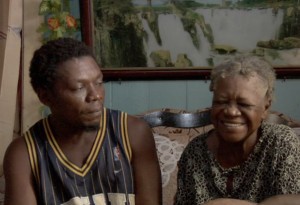 MUSCLE RAISES fighting cocks and races songbirds in Georgetown, Guyana. His mother, Mary, drinks and recites poetry to escape her traumatic past. Whenever Mary attempts to sneak away, Muscle is forced to confine her to her room. Sensitive and profound, tragic and life-affirming, this is a searching film about family, and a son's flawed but brave attempts to care for his mother. Listen carefully and you'll realize even a sad song has its high notes.
In association with the High Commission of Canada and RBC Royal Bank.