A Dress to the Nation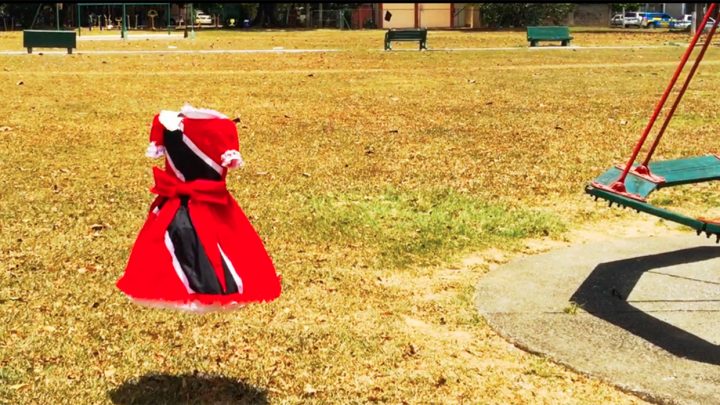 A dress to the Nation, is commentary on our existence in this post colonial island. We are orphaned children being handed over (along with the problems
of our poor parenting), every five years to a new parent. We are promised a better tomorrow. Yeah. Right…wait for that.